Genuine YouTube Subscribers [Engagement guaranteed]
Genuine YouTube Subscribers [Engagement guaranteed]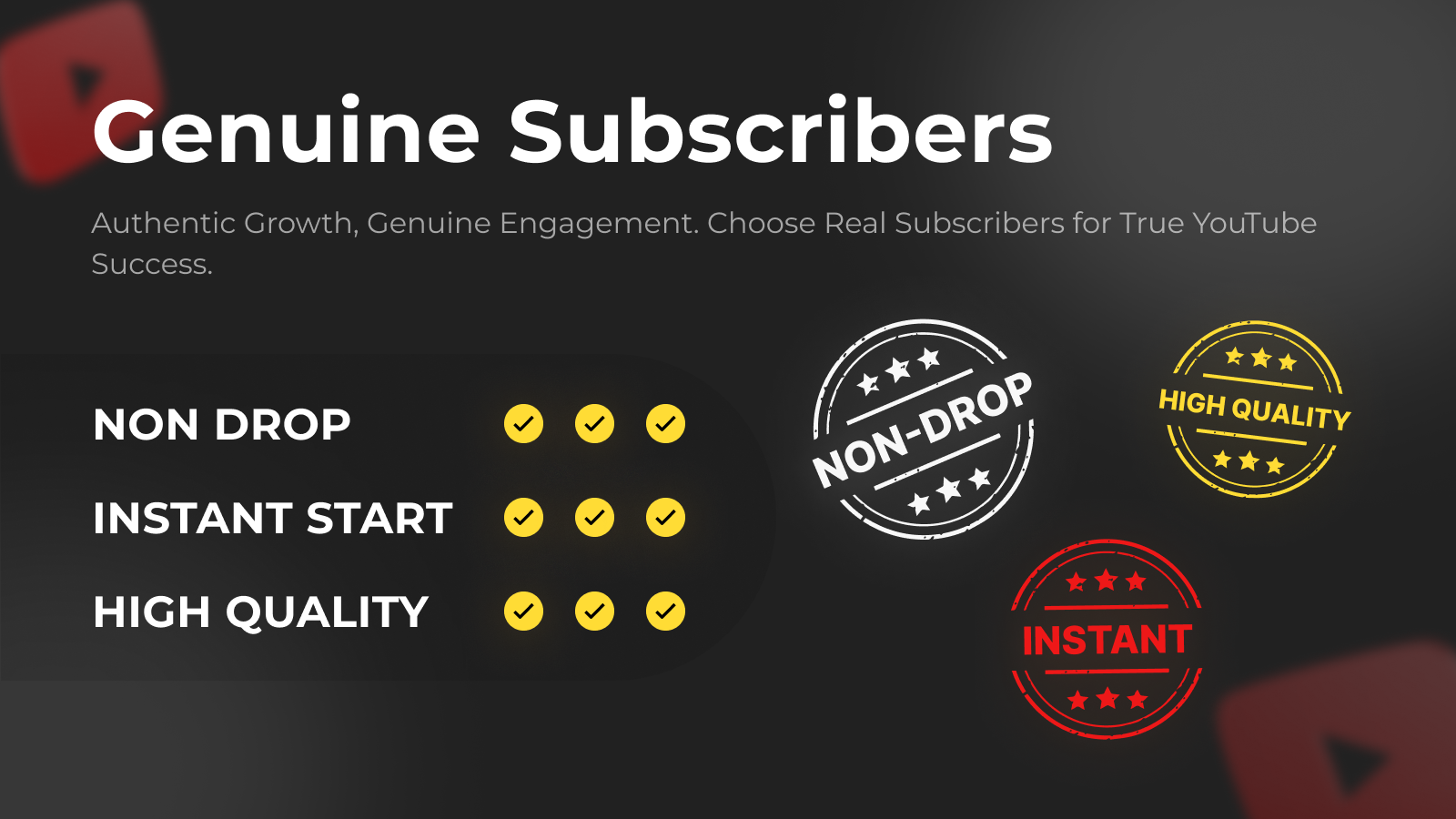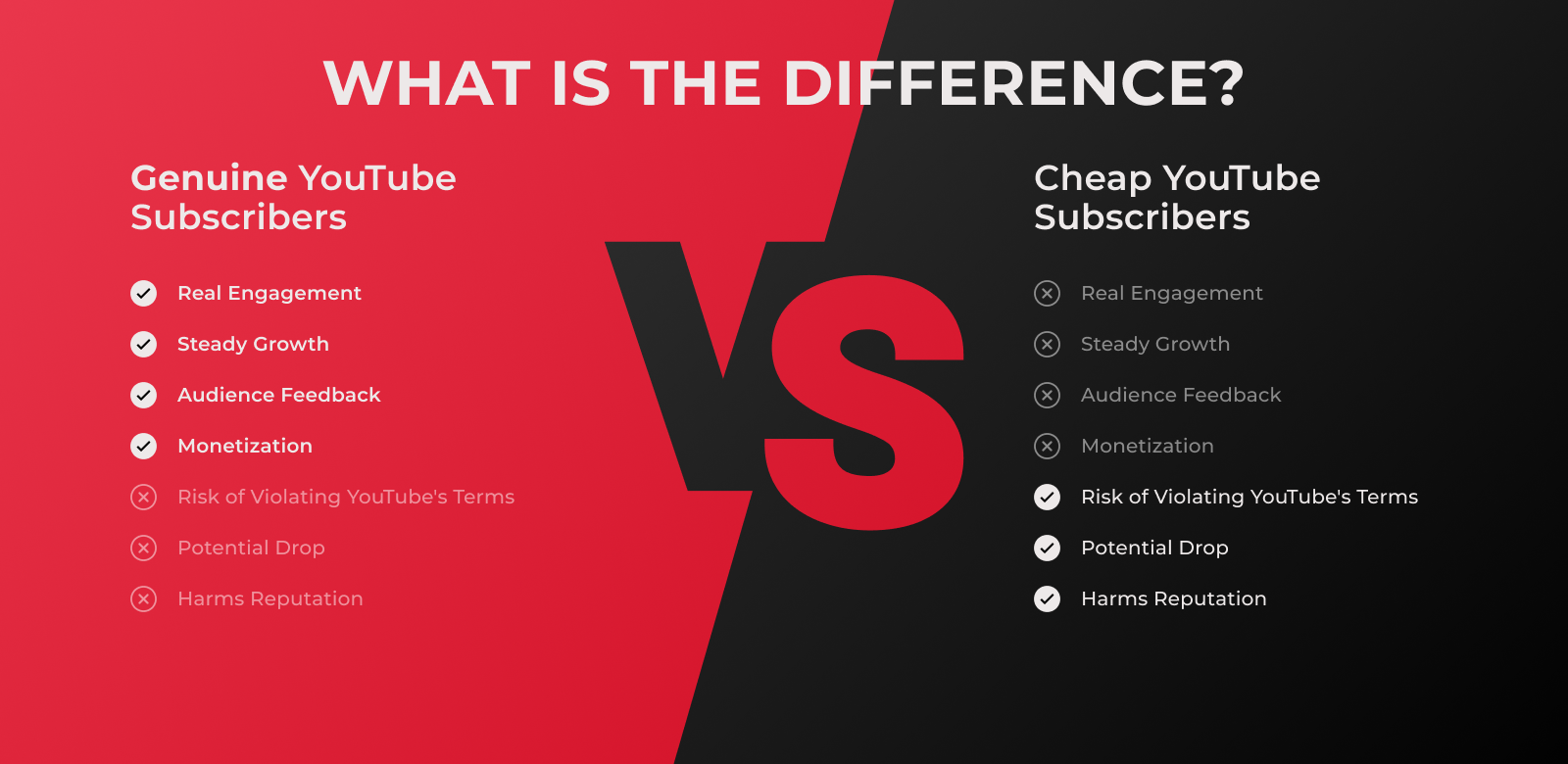 Genuine YouTube Subscribers
Boost your YouTube presence with our Real Subscribers service. Experience genuine growth, enhanced engagement, and build a loyal audience base. Authentic followers lead to increased trust, better feedback, and long-term channel success. Choose quality over quantity, elevate your YouTube journey today!
How do subscribers come to my channel, who are they?

Our Real Subscribers service sources users through legitimate channels, primarily leveraging YouTube Ads.
These include display ads, prominently positioned to capture viewers' attention, and discovery ads, strategically placed to introduce your content to potential subscribers who are already seeking related topics.
By targeting specific audiences, these ads draw genuinely interested users, ensuring not only numbers but also meaningful engagement for your channel.
What channels are suitable for?

We support channels of any subject, our ads are customized to find the audience that will be interested in your content.
This subscribers service is best used for "small" channels and newbie bloggers to help them start getting their first organic traffic from real viewers.
How long will subscribers stay with me?

We can't guarantee that subscribers will stay with you forever, as these are live people and they may stop being interested in your content.
Is there a guarantee?

Yes! We guarantee interest in your channel among your target audience.
If they are real users, do they interact with the ads on the channel?
Absolutely!
Can these subscribers help with monetizing the channel?

Yes, of course, since they are live people, they will be counted by YouTube for monetization as well.
Frequently bought together