How to create an order in 5 easy steps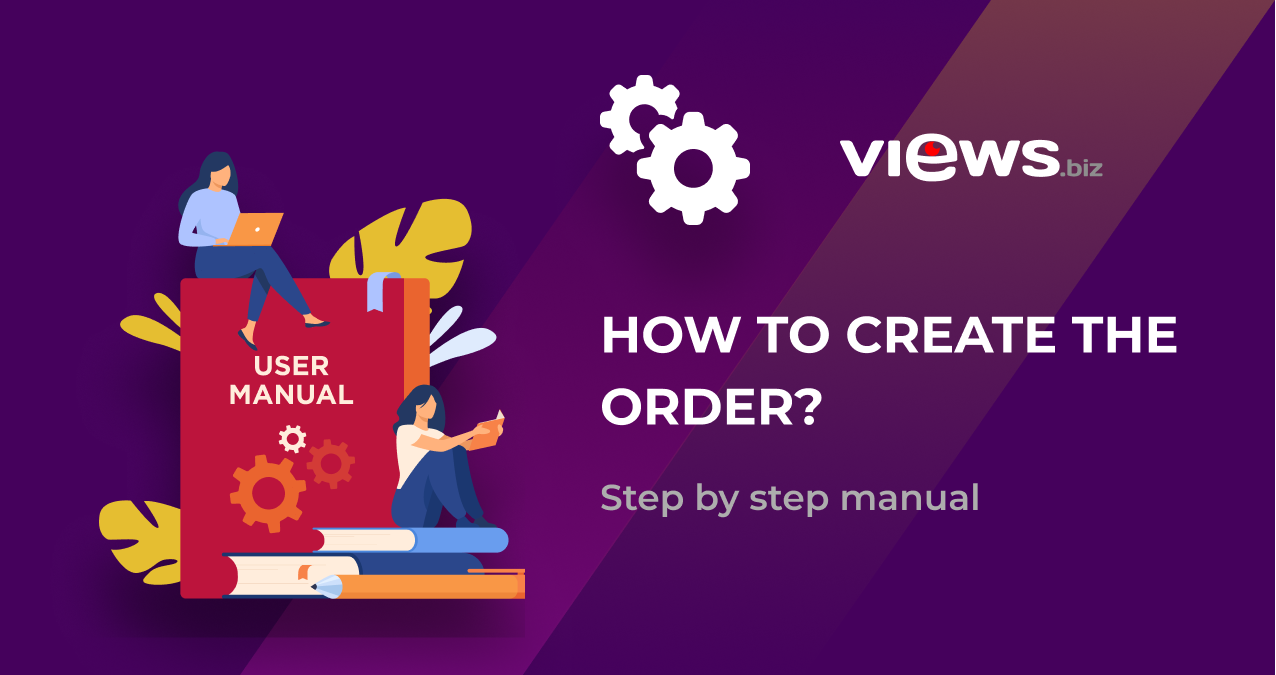 Follow these simple steps and promote your channel
Step 1
You need to create an order to buy views, subscribers, and likes. Please proceed to the Create an order button and insert a link to the YouTube video.
Step 2
In the drop-down list choose your video and proceed to the page where you can find the detailed settings of your campaign.
Notes!
To customize your order in detail, please move the switch to the "Custom settings" position.
Step 3
Here you can find detailed information about every service ("Settings" button), select the checkbox of the service you are interested in, and indicate the required volume.
We recommend choosing a set of different services for better promotion of your video.
In case you have any questions, please, contact our support team. We will solve your questions as fast as possible!
Step 4
After placing the order, press the "Checkout button" and choose the suitable payment method. There are some methods: Perfect Money, Webmoney, Qiwi, Capitalist, Bitcoin, Credit Cards, from Balance.
Step 5
Press "Create order" and pay for the order in the payment system https://checkout.stripe.com/pay/
Stay tuned!
Subscribe to our newsletter and never miss a post
You've successfully subscribed
Thank you for your interest!
Don't forget to check your mailbox