How to Change Language on YouTube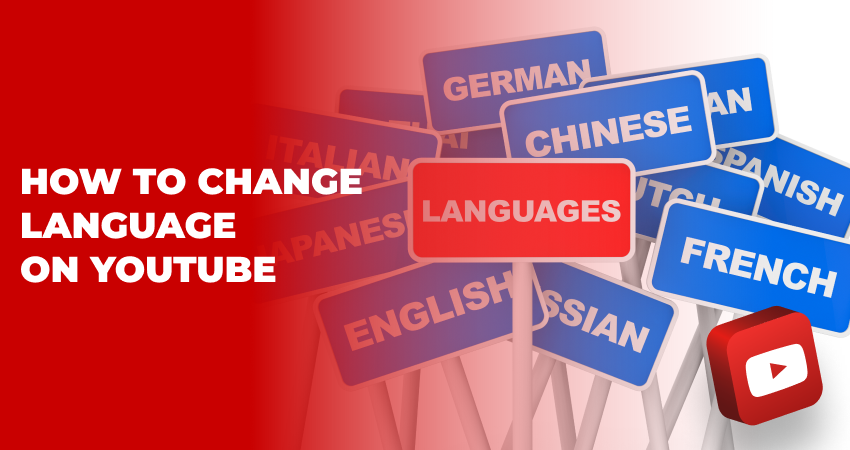 YouTube, the world's leading video-sharing platform, is used by a diverse global audience. Recognizing this, YouTube offers its interface in numerous languages, catering to users from various linguistic backgrounds. Whether you're adjusting settings for accessibility, personal preference, or to immerse yourself in learning a new language, changing the language on YouTube is a straightforward process. Here's how to change the language on YouTube.
Table of Contents
When you open YouTube, the platform usually sets the default language based on your geographical location. But there might be times when this automatic selection doesn't match your preference. For instance, you could be traveling or using a device in a region with a different primary language. In such cases, personalizing your language setting can enhance your YouTube browsing experience.
Begin by navigating to YouTube's homepage. If you're not already logged in, it's advisable to do so, as this will ensure your language preference is saved for future sessions. On the top right corner of the page, you'll notice a profile icon or your profile picture if you're logged in. Click on this to unveil a dropdown menu
Within this dropdown, look for an option labeled "Language". It's here that you can browse through an extensive list of languages supported by YouTube. Scroll through the options until you find your desired language, and once you've located it, click on it. This action will immediately update the language of the interface.
It's worth noting that changing the language only affects the YouTube interface, meaning menus, buttons, and descriptions will appear in the selected language. However, it won't translate video titles, descriptions, or content, as these are created by individual content producers. If you're keen on understanding videos in foreign languages, consider using the captions or subtitles feature, which many content creators provide in multiple languages.
Another essential aspect to consider is the difference between changing language and changing location on YouTube. While adjusting the language modifies the interface, altering your location can influence the content that's recommended or available to you. By default, YouTube sets your location based on IP address or device settings. So, if you're aiming to watch region-specific content, adjusting both settings might be beneficial. To do this, you can manually change your location setting on YouTube.
By heading to the platform's settings or preferences, users can easily select a different country or region from a dropdown list. This not only modifies content availability but can also influence trending videos and region-specific recommendations. It's a handy feature for those wanting a broader view of global content or for users who frequently travel and wish to maintain consistent content preferences.
In conclusion, YouTube's commitment to inclusivity is evident in its vast language support, ensuring users worldwide can navigate the platform with ease. By following the above steps, you can tailor your YouTube experience to better align with your linguistic preferences, making your video-watching sessions even more enjoyable.
Why is my YouTube language not the same as my location?
YouTube's default language setting is often determined by the geographical location detected through your IP address or device settings. However, it's possible for these two to differ due to various reasons. You might be using a device previously set up in a different language. Or you could be traveling and accessing YouTube from a country with a different primary language. VPN or proxy services can also influence the detected location and the subsequent language settings.
Why would I need to change my YouTube language?
Sometimes you might be more comfortable with a language other than the default one set by your location. Immersing yourself in a different language interface can also aid in language learning. If multiple people share a device, and they have different language preferences, one might change the language to their preference. Sometimes, YouTube might not detect the correct location, and you'd need to adjust the language to your preferred one.
Can I turn on another language in a video on YouTube?
Yes, if the video uploader has provided captions or subtitles in multiple languages, you can choose from those available languages. The availability of different languages depends on the content creator and whether they've added translations or accepted community-contributed captions.
How can I change subtitle language on YouTube?
To change the subtitle language for a video on YouTube play the video and hover over the video player to see the toolbar at the bottom. Then click on the settings and from the pop-up menu, select "Subtitles/CC." A list of available subtitle languages will appear. Click on the language you wish to select. If the video has subtitles available in your desired language, they will now display. If not, you'll only see the languages the content creator has provided.
Stay tuned!
Subscribe to our newsletter and never miss a post
You've successfully subscribed
Thank you for your interest!
Don't forget to check your mailbox