How to Delete YouTube History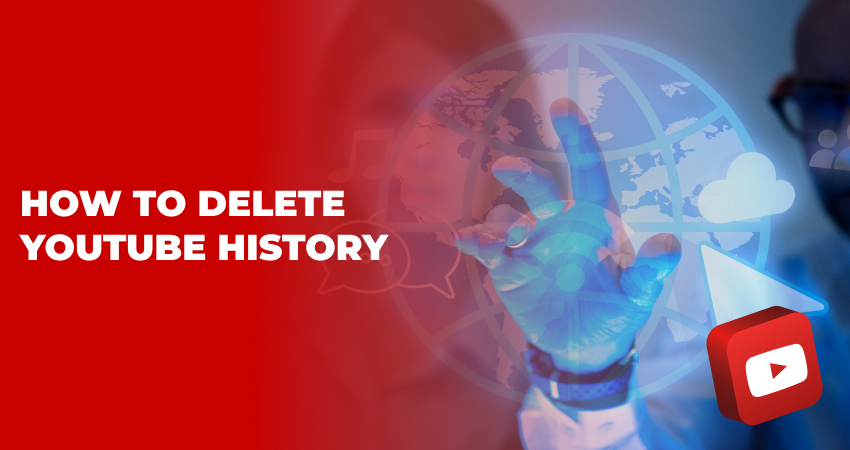 YouTube, being the world's largest video platform, offers personalized experiences by remembering the videos you've watched and the terms you've searched for. However, there might be instances when you'd like to clear out this history, whether for privacy reasons or just to declutter. This article will guide you through the steps on how to delete your YouTube history.
Table of Contents
Your YouTube history can influence the kind of content the platform recommends to you. By deleting specific videos or wiping out the entire history, you can reset these recommendations. Furthermore, if you share your device with others, clearing your history can help maintain your privacy.
To delete YouTube history, go to the app and make sure you're signed in to your account. Then, click on 'History' and here, you'll see a list of videos you've watched. To remove individual videos, hover over the video title and click on the 'X' that appears. To clear the entire watch history, click on 'Clear All Watch History' on the right side.
On mobile, the process is pretty much the same. You go to the app and tap on the 'Library' tab at the bottom. From there select 'History', and to delete individual videos, tap on the three dots next to the video title and select 'Remove from Watch history'. To clear the entire history, tap on the three dots in the top right corner and select 'History controls'. Then, tap 'Clear Watch History.'
YouTube's search history feature keeps a record of your search queries, helping the platform offer suggestions and tailor your experience. However, for reasons ranging from privacy to simply wanting a fresh start, you might decide to delete this history.
To clear your YouTube search history visit YouTube and click on 'History' on the left sidebar. Fid 'Search history' and here, individual search terms can be removed by clicking the 'X' beside them. To erase all search queries at once, opt for 'Clear All Search History'.
From mobile, launch the YouTube app, and access the 'Library' and proceed to 'History.' Tap on the three vertical dots in the upper right corner, select 'History controls', and choose 'Clear Search History'. Regularly managing your search history ensures that you have control over your YouTube experience, keeping it both personalized and private according to your preferences.
Maintaining control over your digital footprint is essential, and YouTube provides you with the tools to manage your history effectively. Whether you're resetting your recommendations, ensuring privacy, or just doing some digital spring cleaning, understanding how to manage your YouTube history empowers you to curate a viewing experience that's right for you.
Can others see my watch history?
No, others cannot directly see your watch history on YouTube. Your YouTube watch history is private and visible only when you're logged into your account. However, if someone has access to your device and you're logged into your YouTube account, they could potentially see your watch history on that device.
Does deleting your YouTube history actually delete it?
When you delete your YouTube history, it removes the specified data from your YouTube account's view and stops influencing your recommendations. However, like many online platforms, YouTube might retain data for specific internal purposes, such as system backups and integrity, but it won't be visible to you.
Can I recover my deleted history?
Once you delete your watch or search history on YouTube, you cannot recover it. It's permanently removed from your account's visible history. Always ensure you truly want to erase this data before doing so.
Why should I delete my watch or search history?
There are several reasons you might want to delete your watch or search history. If you share a device or are concerned about someone else seeing your history. Deleting specific videos or searches can help reset and refine the type of content YouTube recommends to you. Over time, your history can become cluttered. Clearing it out can be a form of digital housekeeping. If you've searched for something personal or sensitive that you'd prefer not to be in your history. Occasionally, you might search for or click on a video by mistake and want to remove it from your history.
Stay tuned!
Subscribe to our newsletter and never miss a post
You've successfully subscribed
Thank you for your interest!
Don't forget to check your mailbox