Things you should know about Views.biz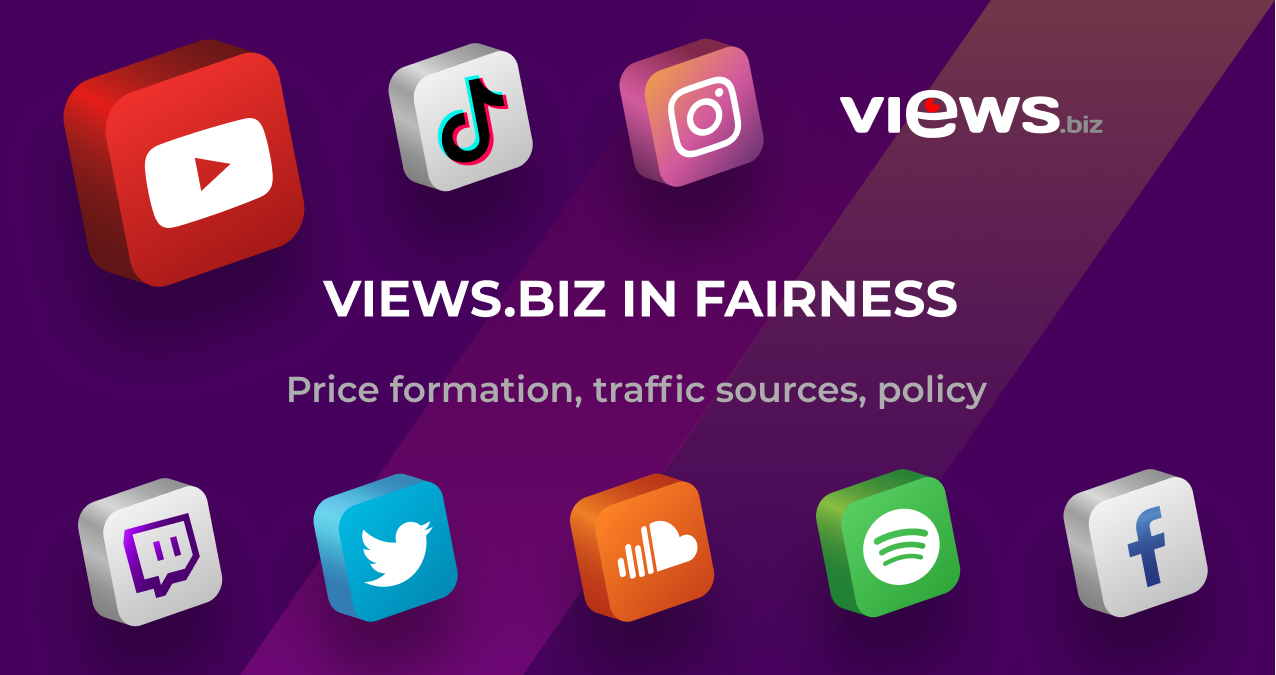 Why we're different: A Look into Views.biz
Our panel is growing and gaining momentum. Therefore we want our clients to get better at knowing our company. Let's get acquainted!
Who we are?
More and more people start to realize that asking for help from digital services is not something bad or dishonest, because the huge competition and algorithms on social networks often can prevent really talented and interesting people from becoming visible.
It is a fact that even if you have high-quality and interesting content, this does not guarantee that you will hit the trends. So a good startup can be really necessary to attract live-audience as soon as possible. And with this case you can be helped by such SMM panel as Views.biz
Our service is your way to become popular. We would like to offer you different promotional tools. YouTube, Facebook, Instagram, Tik Tok - we provide all social nets. Do you have the story and want to share with the whole world? Views.biz is your lucky ticket to achieve fame.
How do our services work?
We stand for a transparent policy. Our reputation and the trust of our customers are very important to us. Therefore, View.biz does not use bots, but only sells real goods.
Many clients ask where do we get traffic from?
Everything is simple enough. We have many other projects and sites with a fairly large turnover of visitors. There we place ads, people see it, and so we earn traffic, which we then transfer to Views.biz.
Why are our services cheaper than other panels?
Some people think that the cheaper the product, the lower is the quality and the less guarantee and responsibility the seller has and vice versa. However, this is not always the case. With the sale of services, everything works a little differently.
So, for example, there are panels that resell services. They first buy services from a provider, increase the price and margins for their profit, and then sell at a large mark-up. We differ in that we only sell our own services, which we have developed and tested ourselves. We always want to be confident in our product and take responsibility for it. We also use every chance to improve our services and are glad to critique and remark from our clients, who help us to become better.
How to choose promotional service? How to start promoting yourself? It depends on your purpose. If you prefer the fast start and you can't wait - our platform is the best way for you.
Our support team is always in touch with you. If you have any questions you can ask 24/7. Help desk can decide any problem. You just need to write your message and you will have an answer instantly. Don't be afraid to ask anything. Customer support will be glad to talk to you.
It is very profitable to promote your content with our help. Especially if you follow all our news and great offers in the What's new? section.
Stay tuned!
Subscribe to our newsletter and never miss a post
You've successfully subscribed
Thank you for your interest!
Don't forget to check your mailbox