The Most Effective YouTube Promotion
The Most Effective YouTube Promotion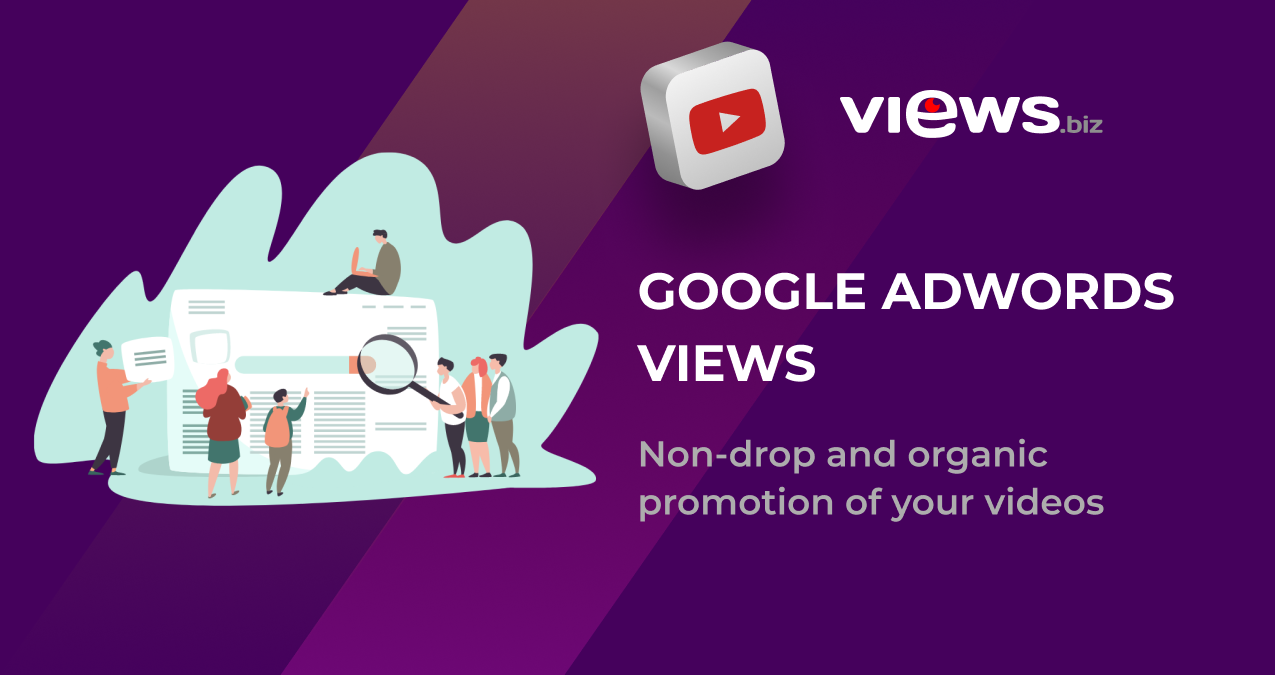 For many years Youtube has been one of the most popular platforms on social media. Every successful businessman has adverts here. No matter if you are a blogger, owner, or something else. Your channel is the face of your product. Your popularity is your money.
You need to understand that your audience is your potential clients. So you need to use promotional tools. You can find any promotional methods on the Internet but you don't know how effective they are. The best choice in organic promotion is AdWords Views.
You can simply buy them at Views.biz.
Let's see what you need to know about AdWords views?
Google Ads is an online advertising platform developed by Google, where advertisers bid to display brief advertisements, service offerings, product listings, or videos to web users.
AdWords views are natural views from Google. Views.biz is a great service which can offer you organic promotion with AdWords views.
What does it mean?
All views on your video are from real people. No fake, no bots.

High-engagement rate is guaranteed. Your video will force automatically after purchasing of views.

High-quality views. We hope you know about Google's reputation. Rate AdWords views the same.

These views stay forever with you. No drops.
If you have any question about AdWords Views, contact our support Via live chat, you can also find information in details on our platform.
YouTube Google Adwords Views (WW) - $4.80 per 1000
DISCOVERY YouTube AdWords Views (Non-Drop) - 8.30 per 1000
YouTube Adwords Views NON DROP GEO - $5.31 per 1000
Follow the link and make your life easier in two clicks.