How to Get an SMM-panel and Grow your Business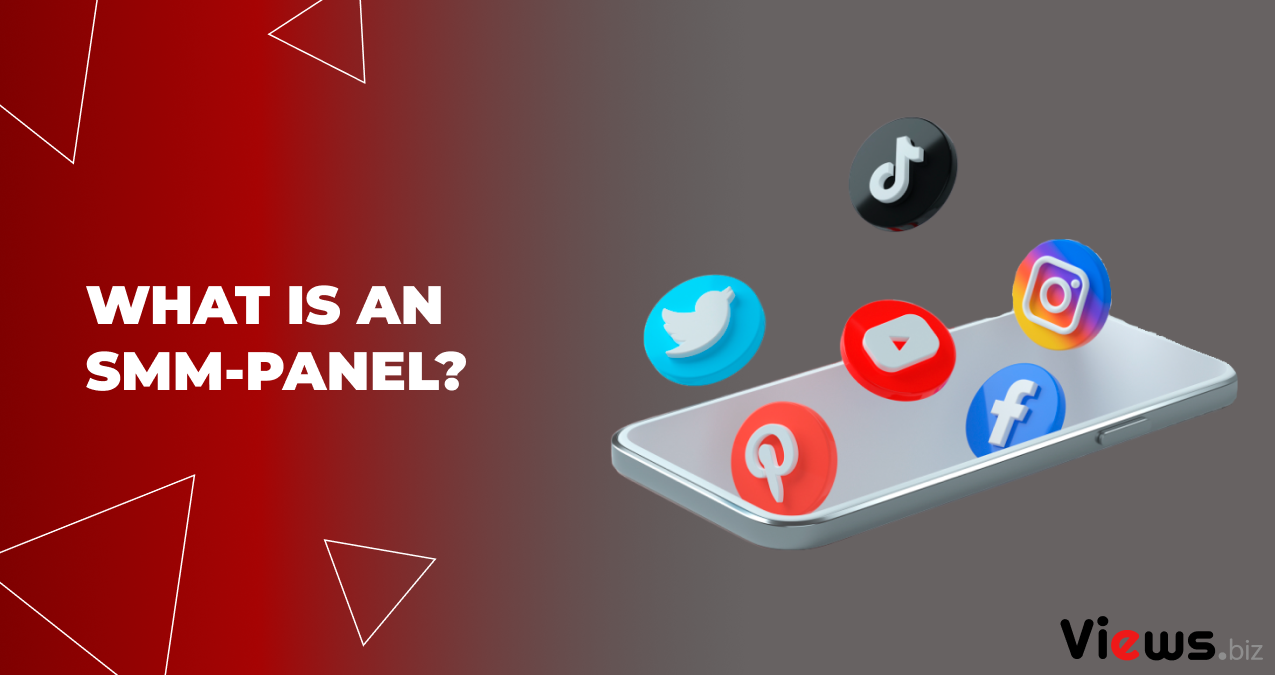 How To Start Your Own SMM Panel
Creating your own business is much easier than you might think. Just for $5 you can create your own SMM-panel and become rich! Read the article until the end and you'll find out how you can get the panel for free!
Our partners from Panvy can help you grow your SMM business fast and easily. Their team has successfully done a number of cutting-edge SMM projects now leading the market. Today we offer you to share their success and get your own online business in several clicks for only $5. Don't miss the opportunity to start making profit today.
An SMM panel is an online store with services such as buying likes, subscribers, views, site traffic, etc. - the list of these services is very wide.
The owners of SMM panels have the opportunity to earn on the reselling of these services from providers by setting their own prices. You, as an owner, will be able to develop your business, drawing conclusions based on detailed sales statistics, reports, and various indicators available to you in your personal account.
People choose SMM panels because of the great prices and fast delivery. That is why this business is so popular and always in demand.
1) People who want to start SMM business on the Internet
Every internet entrepreneur willing to start an SMM business is a potential SMM Panel owner.
2) SMM panel owners using old-fashioned panels
Every SMM panel owner, who uses an old-fashioned panel and is ready to try the modern one, may become a happy Panvy partner.
3) SMM agencies / specialists
SMM agencies and specialists may be potential SMM Panel owners.
4) A regular person who just want to build their own business from the scratch
How much do you need to create your own SMM-panel?
Our partners from Panvy provide a variety of pricing plans based on a monthly subscription. The monthly fee is calculated based on how much your panel brings you monthly income. Thus, Panvy make it accessible for many clients to do business via their platform. The minimum amount for starting your own business is just $5.
Use SMM panel services to reach out to their target audience and make their voice heard.
Grow their channel, get more views and raise their income, using SMM panel services.
SMM-panel helps with viewer's targeting and make creators meet their fans. You'll let those who could fall in love with their content see it.
With the help of your SMM-panel you can help politicians to connect with the electorate, especially when elections are coming.
Gamers can also be your clients. Your panel can help them get more organic traffic from social networks and earn more from the ads.
So, as you can see people from almost any sphere can use the SMM-panel, which means you won't stay without clients!
Take a look below and you'll see that our partners from Panvy have a lot of advantages over others panels!
Also, at Panvy you'll get a working 24/7 support team for any questions, technical support of your panel and constant improvement of the project.
This business is a rather new thing so you can slide in it and become a millionaire in a very short time! With the right approach to the promotion and establishment of your panel, for the first month you can raise up $1000 or more very easily. For example, at this moment Google has around 30K requests on "Buy YouTube views'' and around 20K requests on "Buy YouTube Likes", so as you can see, it's a rather popular thing for people who want to promote their own social media, brands and businesses. There is always increasing demand for such services, you just need to keep up with the trends and find your own niche. And as soon as you do it, you really can make millions with your own SMM-panel!
If you think creation of an SMM-panel is something hard, you're wrong. For you it will take ~15 minutes to create the panel itself. Then you can customize the panel as you desire, it may take a little longer. You will hardly encounter any serious troubles on the way, but in any case, you can always ask Panvy's support team for help using the Contacts section.
Detailed instructions you can find on the website of Panvy right here and here.
So, Christmas is coming and we, together with Panvy, are giving gifts! What kind of gifts? We are raffling the panel, to be more specific, we are giving free use of the panel for six months (until May 2022).
Create as many orders as possible and on December 29th we will hold a drawing. We will randomly select one person from the list of created orders from today (12/22/2021) to December 29th.
Don't miss this opportunity to become rich! We wish you Merry Christmas and good luck! And hope to see you in the list of winners!
Stay tuned!
Subscribe to our newsletter and never miss a post
You've successfully subscribed
Thank you for your interest!
Don't forget to check your mailbox