How to Change Your YouTube URL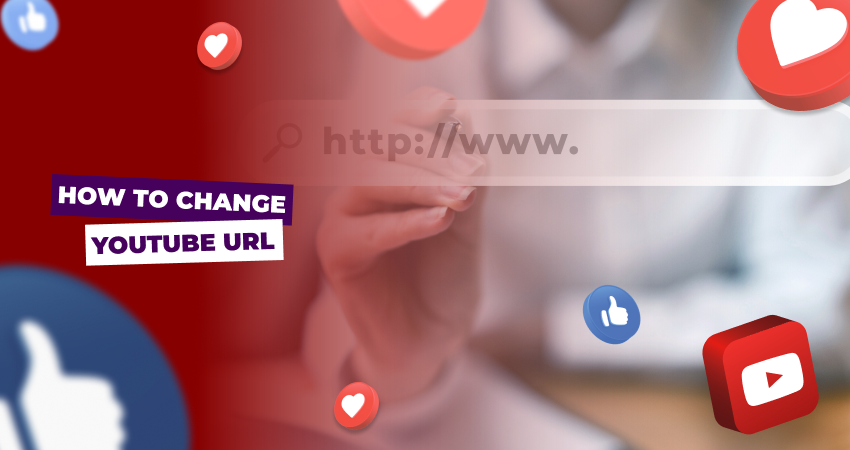 Having a custom URL for your YouTube channel can be a game-changer when it comes to branding and making your channel easily discoverable. Once your channel meets the necessary criteria, YouTube allows you to claim a custom URL. But if, down the line, you feel the need to tweak that URL or adopt a new one altogether, here's how to change your YouTube URL.
Table of Contents
Before you delve into changing your URL, it's essential to know if you're eligible. To claim a custom URL for your YouTube channel, you must have at least 100 subscribers, and your channel should be at least 30 days old. You would also need an uploaded photo as a channel icon.
If you need to change your channel URL, here are some quick steps to do it.
Log into YouTube and ensure you're logging into the account that has the channel for which you wish to change the URL.

Once logged in, click on your profile picture and open a dropdown menu. From this menu, choose 'YouTube Studio'.

Then find and select the 'Customization' tab. From there, navigate to the 'Basic Info' section. If you're eligible, you'll see the 'Channel URL' section here. Next to your existing custom URL, there should be an 'Edit' option. You'll be given the option to remove your current custom URL. After removal, you can claim a new one, provided it's available.
You can change your custom URL up to three times a year. So, make sure you're selecting a URL you're comfortable with, as changes are limited. Once a custom URL has been removed, it can't be used again, neither by you nor by anyone else. Even after setting a custom URL, your original URL (typically a string of characters that YouTube automatically assigns to every new channel) will still work and redirect users to your channel.
In conclusion, changing your YouTube channel's URL is a straightforward process, but it carries weight in terms of branding and searchability. Make sure to choose a URL that aligns with your content, and your brand, and is memorable for your audience. Remember, it's not just a web address; it's an integral part of your online identity.
What is a YouTube URL?
A YouTube URL is the web address that directs someone to a specific location on YouTube, whether it's a particular video, a channel, or even a playlist. Every video uploaded and every channel created on YouTube is assigned a unique URL. For channels, once they meet certain criteria, they can opt for a custom URL that is often more user-friendly and easier to remember for users than the default one provided.
Will my old URL still appear after I change it?
After you change your custom URL to a new one, your old custom URL won't directly appear or be usable for directing viewers to your channel. However, the original URL (which is the system-generated string of characters assigned by YouTube when the channel is first created) will still be functional and will redirect users to your channel.
How often can I change my YouTube URL?
You can change your custom YouTube URL up to three times per year. It's advisable to choose carefully each time, considering the implications on branding, searchability, and audience recognition.
What happens if I change my URL?
When you change your custom YouTube URL, your channel will have a new web address, which you'll use for promotions, linking, and sharing. The previous custom URL will no longer direct users to your channel. If someone tries to access it, they won't reach your channel. As mentioned, the very first system-generated URL assigned to your channel when it was created will always remain active and redirect to your channel, irrespective of the custom URL changes. If you've shared or promoted your old custom URL elsewhere (like on business cards, social media profiles, or websites), you'd need to update those to reflect the new URL. Failing to do this could lead to confusion or lost traffic.
Stay tuned!
Subscribe to our newsletter and never miss a post
You've successfully subscribed
Thank you for your interest!
Don't forget to check your mailbox