How to Change Your YouTube Channel Name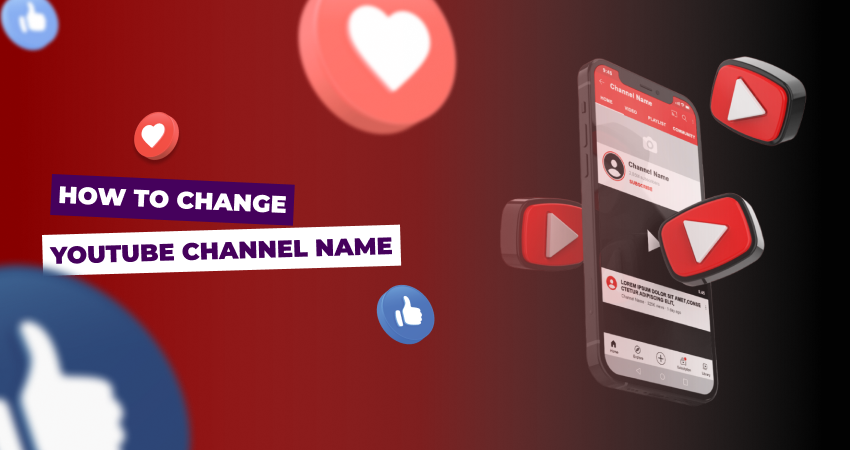 In today's digital era, a YouTube channel is more than just a platform to upload videos. It's a brand, an identity, and for many, a business. Over time, the direction of your content, your brand, or your audience might evolve, prompting the need to update your channel name. This detailed guide will walk you through the steps and considerations on how to change your YouTube channel name, ensuring that the transition is smooth and reflects your channel's goals.
Table of Contents
Before diving into the how-to, it's essential to understand why someone might consider such a change. As channels grow and evolve, so do their branding needs. A name that made sense at the channel's inception might not be apt anymore. Your content focus may expand. A vlogger discussing tech gadgets might branch out to broader tech news and reviews, prompting a more encompassing channel name. Also sometimes, creators start with complex names and later realize that something shorter or catchier might be more memorable.
If you need to change your channel name, here is how you can do it from the desktop version.
First, you head over to the YouTube website and click the 'Sign In' button

Click on your profile picture/icon, and from the dropdown, select 'Your Channel'.

Once on your channel's homepage, click 'CUSTOMIZE CHANNEL'. This will redirect you to the YouTube Studio dashboard.

From there find and click on the 'Basic Info' tab on the left sidebar and under 'Channel Name', click on the pen or 'Edit' icon. Input your new desired channel name.

Once done, click 'PUBLISH'. It's wise to refresh the page and navigate back to your channel page to verify the change.
On mobile, the steps are quite similar and not that hard to follow.
Before launching the app, ensure you've got the latest YouTube app version. Update it if necessary.

Then log in and tap on the profile picture again.

From the menu, choose 'Your Channel'. Under 'Your YouTube channel', you'll find an option to 'Edit Channel Name'. Tap and proceed.

Change the name to your preferred choice. Confirm by tapping 'OK' or 'Save'. As with the desktop, revisit your channel page to make sure the updated name is displayed.
Since your YouTube account is linked to your Google account, changing your YouTube channel name will also change the name associated with your Google account. Also, you need to remember, you can only change your name 3 times every 90 days. This restriction ensures users don't frequently swap names, causing confusion for subscribers. If you've set a custom URL, it won't change after updating the channel name.
Changing your YouTube channel name is a significant step and can have implications for brand recognition and discoverability. Make the decision thoughtfully and ensure that the new name aligns with the direction and ethos of your content. Once you've made the change, inform your subscribers and consider creating a video explaining the reason behind the change, ensuring transparency and maintaining trust.
How often can I change my YouTube channel name?
You can change your YouTube channel name up to 3 times every 90 days.
Where can I change the channel name?
You can change your channel name through the YouTube Studio, which is accessible both from the desktop and the mobile app. After going to YouTube Studio, navigate to the 'Basic Info' tab (on desktop) or 'Your Channel' section (on mobile) where you'll find an option to edit or change the channel name.
What are the tips for creating the best YouTube channel name?
Your name should stand out and be easy to recall. Ensure the name reflects the kind of content you plan to produce. Before finalizing, ensure the name isn't already in use and consider checking for domain availability if you plan to create a website later. Choose a name that you won't outgrow. Think about the long-term vision for your channel. Ensure the name doesn't have unintended or inappropriate meanings in other languages, especially if you're targeting a global audience.
Should I change my channel name?
If your content's focus has shifted significantly since you started, a name change might be appropriate. If the current name limits your audience or market, considering a more encompassing name might be beneficial. If a significant number of viewers express confusion or difficulty relating to or remembering your channel name, it might be time for a rethink.
Stay tuned!
Subscribe to our newsletter and never miss a post
You've successfully subscribed
Thank you for your interest!
Don't forget to check your mailbox