How to Delete a YouTube Channel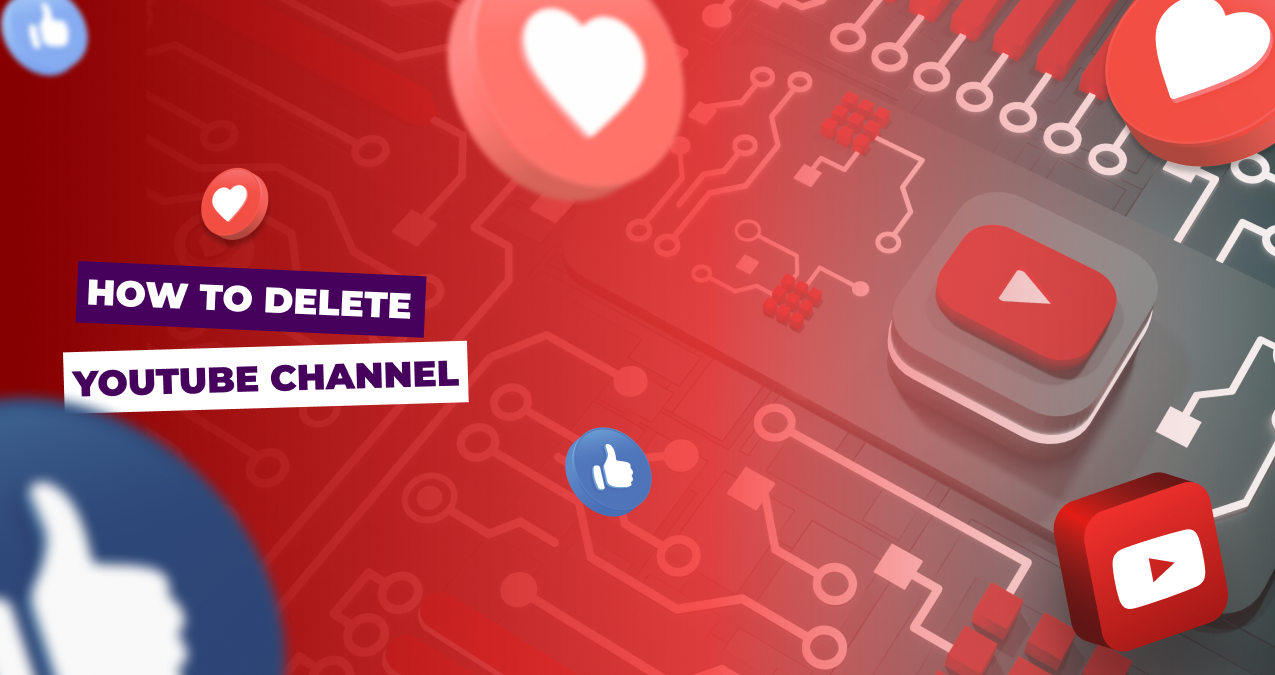 Deleting a YouTube channel is a significant decision. Whether you are looking to start afresh or are taking a hiatus from the platform, it's essential to understand the steps involved in the process. But don't worry, we'll guide you through the process, from backing up your data to reactivating your account, to ensure that you make an informed decision and take the necessary precautions on how to delete a YouTube channel.
Table of Contents
Before you make any irreversible decisions, it's always a good idea to back up your content. When you delete your YouTube channel, all your videos, comments, and other data will be permanently removed. However, for those who still want to keep some of the content, Google offers a service called Google Takeout that allows users to download their data. Navigate to Google Takeout and select YouTube and YouTube Music. There you can select specific data to download, including your videos, comments, and more. After making your selections, click "Next" and choose the file format and delivery method. Once prepared, Google will send you a link to download your data.
There are two options when considering deleting your YouTube account: temporary (which is essentially hiding your content) and permanent.
If you want to delete/hide your content for a while then try these steps:
Log in to your YouTube account and go to 'Settings'.

There select 'Advanced settings' and click on the 'Hide my channel' option. Follow the prompts, and your channel will be hidden, not deleted.
But if you are ready to get rid of your content completely, then you can opt for permanent deletion. For that follow the same steps as above to navigate to 'Advanced settings' but instead of choosing 'Hide my channel', click on 'Delete my channel'. This is permanent and will remove all your content.
Deleting channels right now is only possible from the website and not from mobile apps. If you want to delete the channel from your phone, you follow exact same steps but from the desktop mode of the website, not the app.
If you've chosen to hide your channel temporarily, reactivating it back is quite easy.
Log in to your YouTube account and click on your profile picture to navigate to 'Settings'.

Go to 'Advanced settings' and click on the 'Reactivate my channel' option and follow the prompts.
However, if you have permanently deleted your channel, it's not possible to retrieve it. You will need to create a new channel from scratch.
Deleting your YouTube channel is a process that requires careful consideration. Always remember to back up your data before making any final decisions. Whether you're hiding your channel temporarily or deleting it permanently, ensure you're clear on the implications and how the process differs across devices. With the proper steps, you can successfully manage your online presence on the platform.
What happens when I delete my YouTube channel?
When you delete your YouTube channel all your videos, playlists, likes, subscriptions, comments, and search and watch history will be permanently deleted. The channel URL and channel name will no longer be visible or searchable in YouTube Analytics. Content from the channel may take some time to be fully removed from YouTube's search results. If connected, your Google+ profile will remain active, but the associated YouTube data will be deleted.
Can I delete my channel from my phone?
Unfortunately, this option is not available from the mobile app anymore and if you want to delete your account, you need to do it from your computer or from a 'Desktop mode' on your mobile.
Is deleting the YouTube channel and account the same thing?
No, deleting a YouTube channel and a YouTube account are not the same thing. Deleting a YouTube Channel will only remove the specific channel and its content. If you have multiple channels under one account, other channels will remain untouched. Deleting a YouTube Account involves removing your entire YouTube presence, including all channels and their content connected to that account. It can also affect associated Google services.
Will other users know that I have deleted my channel?
Once you delete your YouTube channel other users will not be able to view your channel, videos, or any related content. If they try to access previously available content using direct links or bookmarks, they will encounter an error message or a notice indicating the channel is no longer available. However, YouTube does not send notifications to subscribers or other users informing them that you've deleted your channel. While users won't receive a direct notification, they will become aware of the deletion if they attempt to access or search for your channel or its content.
Stay tuned!
Subscribe to our newsletter and never miss a post
You've successfully subscribed
Thank you for your interest!
Don't forget to check your mailbox