How to Delete a YouTube Playlist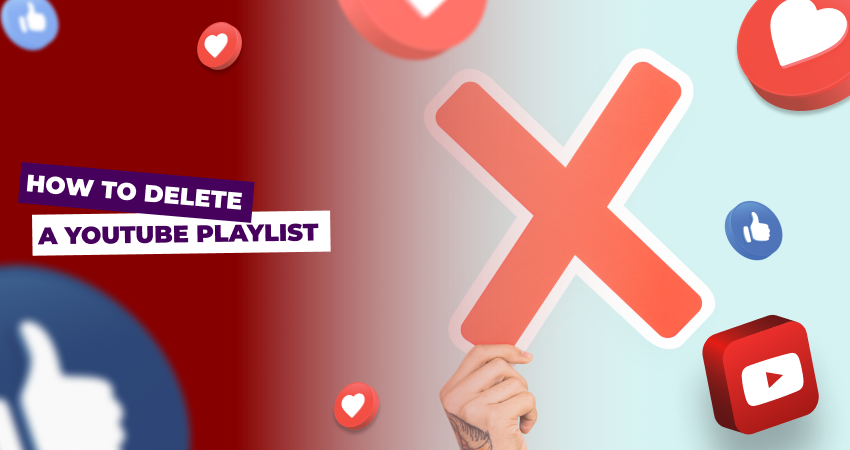 YouTube has revolutionized the way we consume and organize video content, thanks to its convenient playlist feature. Playlists enable users to curate and arrange videos according to their preferences, making it easier to watch and share content seamlessly. However, as tastes change and interests evolve, there might come a time when you want to know how to delete a YouTube playlist. In this article, we'll explore the features of YouTube playlists, provide a comprehensive guide on how to delete them and offer insights into the importance of playlist management.
Table of Contents
First off, let's see what features we actually get with YouTube playlists and how they can be useful to you. Playlists allow you to group related videos together, which makes it convenient to watch multiple videos on a specific topic or theme in succession.
You can also share your playlists with friends, family, or your audience. Sharing a playlist's URL grants others access to the videos you've curated, saving them the hassle of searching for individual videos. Collaborative playlists let multiple users contribute videos. This feature is ideal for group projects, party playlists, or collecting videos from different creators.
Playlists can be public, private, or unlisted. Public playlists are visible to anyone, private playlists are only accessible to you, and unlisted playlists are only accessible via direct links. So with all these features, you can organize your YouTube content in any way you like, doesn't matter if you are a creator or just a user. With playlists, you can accentuate your follower's attention on the content you want them to see and interact with the most, which gives you an opportunity to lead your promotional campaigns, for example, with much more ease not worrying about it to be not noticed at all.
However, if you decide you don't need certain videos in your account anymore and you want to free up this space, here are some simple steps you take to do it.
Log in to your YouTube account and go to the "Library"

From there, click on "Playlists" and find the one you wish to delete and click on it. This will open the playlist page.

Access playlist options and from the dropdown menu, select "Delete playlist" and your playlist will be deleted
Congratulations! You've successfully deleted the YouTube playlist. The playlist and its contents will be permanently removed from your account.
Managing your YouTube playlists is an essential part of optimizing your content consumption experience. While playlists are fantastic tools for organizing and sharing videos, they need occasional pruning to stay relevant. Deleting playlists that no longer serve their purpose ensures that your YouTube account remains streamlined and up-to-date with your preferences. The process is intuitive and quick, allowing you to make room for new playlists that align with your current interests. As YouTube continues to evolve, effective playlist management remains a valuable skill for a seamless and personalized viewing journey.
Can I Share the Playlist with Other Platforms?
Yes, you can share a YouTube playlist with other platforms. While YouTube itself doesn't provide direct sharing options for other platforms, you can copy the playlist's URL and paste it into messages, emails, or social media posts on other platforms. When users click the link, they'll be directed to the playlist on YouTube.
Can I Download a YouTube Playlist?
YouTube doesn't provide an official way to download entire playlists directly from the platform. However, there are third-party tools and browser extensions available that allow you to download videos from playlists. Be cautious when using such tools, as they might violate YouTube's terms of service or infringe on copyright.
How Can I Restore My Deleted Playlist?
If you've deleted a playlist on YouTube, it's important to note that the action is generally irreversible. YouTube does not offer a built-in feature to restore deleted playlists. To avoid accidental deletions, make sure to carefully review your decision before confirming the deletion. If you have a backup of the playlist, you can manually recreate it.
Why Can't I Delete My Playlist?
There could be a few reasons why you're unable to delete a playlist on YouTube. Firstly, ensure you are logged into the correct account that created the playlist. If you're still facing issues, it's possible that the playlist is managed by another user or that you're experiencing a technical glitch. Try refreshing the page, clearing your browser cache, or accessing the platform from a different device to see if the issue persists. If the problem continues, you may want to contact YouTube support for assistance.
Stay tuned!
Subscribe to our newsletter and never miss a post
You've successfully subscribed
Thank you for your interest!
Don't forget to check your mailbox