How to Download Music from YouTube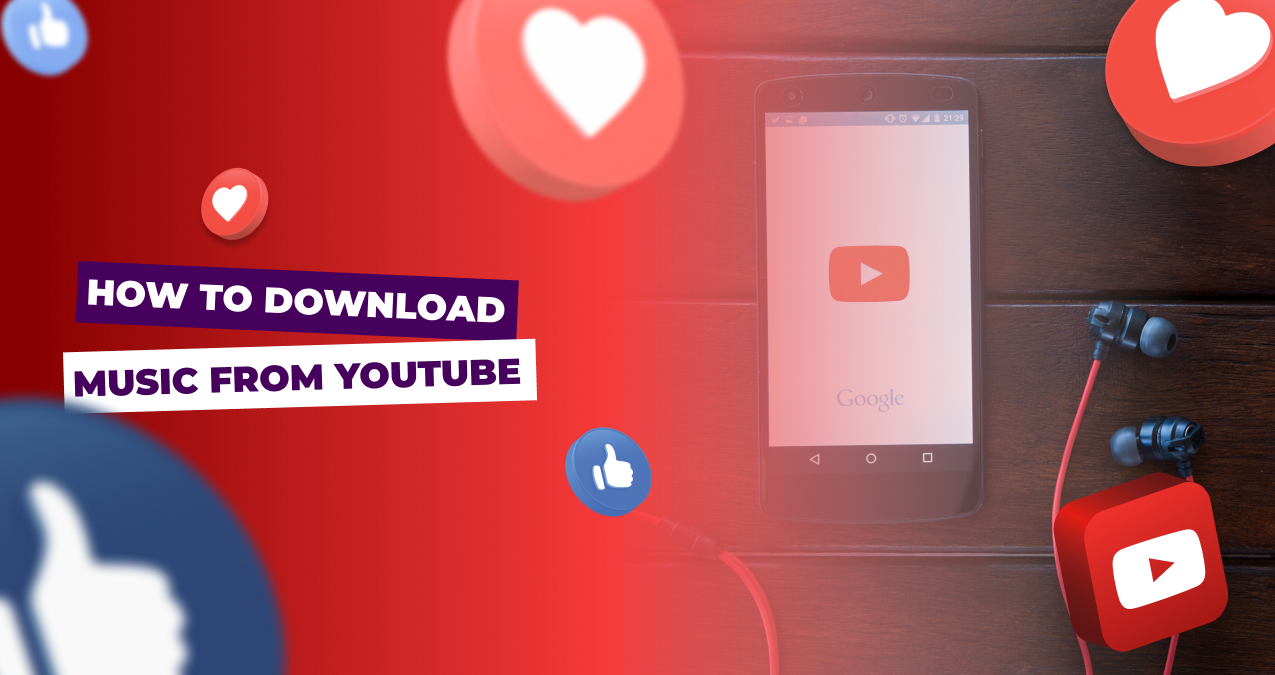 YouTube is not only a great platform for video content, but it also harbors a lot of audial content that we sometimes can be interested in, like sound effects, music, and maybe even lectures. And although downloading music from YouTube can be a bit daunting task, the good news is that it is still not rocket science. So here we came up with some ideas on how to download music from YouTube and found for you some of the services and apps that you can use.
Table of Contents
We all know how strict nowadays platforms are with the copyright and YouTube is not an exception. So to officially download any music from YouTube you would need to pay for a subscription either at YouTube Music (for $9.99 a month) or YouTube Premium (for $11.99 a month). With these subscriptions, you can download ad-free, royalty- and copyright-free songs that are being covered by a Creative Common License. If you download that type of content, you will not infringe any kind of copyright, meaning, you can also use these pieces in your creative projects.
Apart from the official YouTube download links, you can also opt for some free online tools that can help you download the content you want. One such service is a web-based tool called Converto. With Converto you can download music, videos, or even podcasts in MP3 format files by simply following these steps:
Go to Converto, paste the URL of a video you want to convert to an MP3 file and click 'Convert'. But before converting, make sure that the MP3 format is selected in the dropdown

Once the video is converted, you can download it and enjoy creating!
Another service that you can check out is MP3download.to which allows you to download YouTube videos in MP3 format. Here is how you can use it:
Open the website, paste the URL of the video you want to convert into the search bar and click 'Search"

Then the platform will offer you a number of different formats that you can convert your video. You simply choose the most suitable one and click 'Download'
If you don't really want to deal with online downloaders, here is another service that you can install directly on your computer and use it without any problems. To install 4K Downloader:
Download the program from its official website

Launch the downloaded file and go through the process of installation

Once you've installed the app, get the URL of the video and click 'Paste link'

Select the video and its destination on your computer

And here you have a ready-to-use audio file!
Note: A free version allows you to do only 30 downloads per day, but to test it out and see if you want to keep using this app, it could be more than enough
Downloading from a platform that cares about its copyright protection can be quite a challenge. However, if you are not going against any rules and use only available free content, sanctioned to use by the platform itself, it is good to go but keep in mind that it is always better to be safe than sorry.
Is it illegal to download music or videos from YouTube?
If you are downloading copyrighted music, then yes, it is considered a law infringement, even for personal use. However, free content can be used in your projects and not deemed as an abuse of copyright law.
Can you download YouTube music from your phone?
There are mobile online converters as well, like YouTube MP3 downloader, which is very similar to the ones you can access from the web.
Does the quality of the audio change when I download it?
Some free tools that help you download music from YouTube can compromise the quality of audio files.
How can I check if a YouTube downloader has malware?
Technically, you cannot check it until you install a program on your computer or use it online. However, to be sure that this app is safe to use, you can go online and see who else is using the same service and what they have to say about it.
Stay tuned!
Subscribe to our newsletter and never miss a post
You've successfully subscribed
Thank you for your interest!
Don't forget to check your mailbox