✔️ YouTube SEO Tips: 👁️ How to Choose Hashtags on Your Video?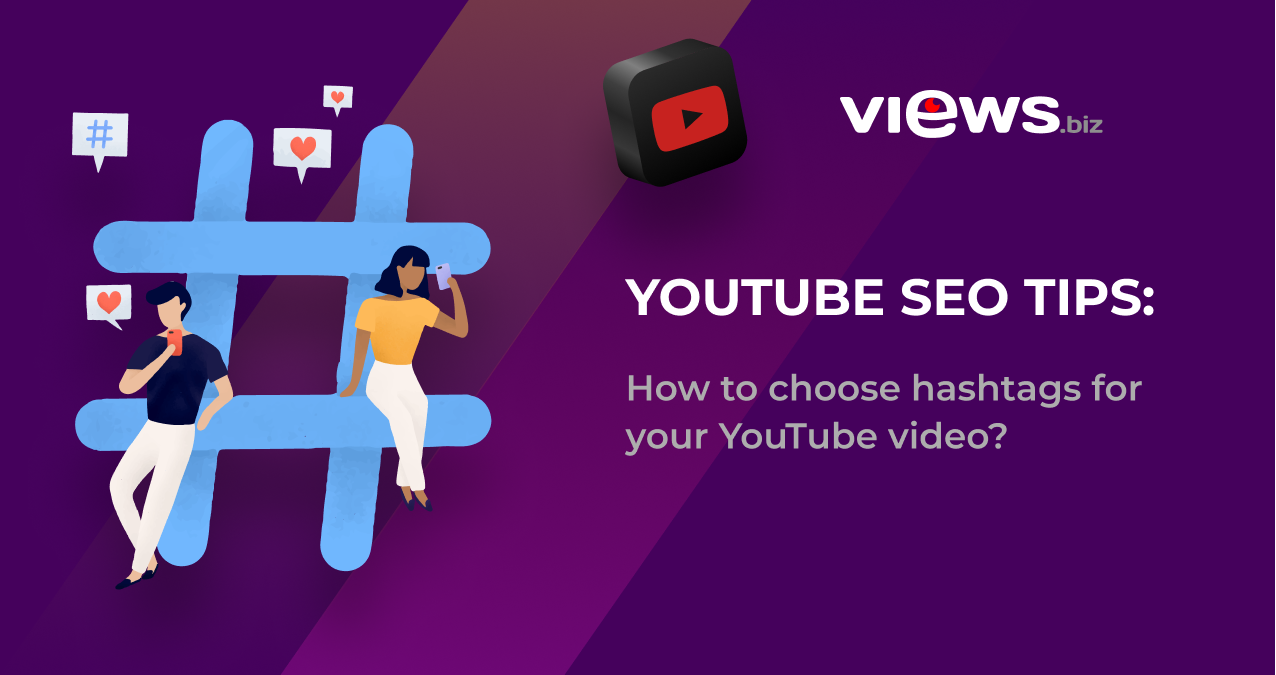 The best way to choose hashtags for your video
The success of a YouTube channel depends on how many views a video gets. But creating good content isn't enough to gain user attention - you need to make sure people find you easily.
Use the correct hashtags
You need to understand what you are talking about in your video. Use hashtags for video search. Define a main, specific topic and a few general ones. Come up with a nice description. Tags for YouTube to get more youtube views. Be sure to include keywords in your description that other users can use to find your video.
For example, you are filming a video on the topic "Workout at home". In the description, you should tell people about the usefulness of your content. Tell us why this is so important. Include YouTube channel keywords in your video title and description. "Online workout at home", "Fitness at home", "losing weight by summer".
How to add hashtags to YouTube videos?
You can specify hashtags (for example, #hashtag ) when uploading a video by adding them to the title or description of the video.
A hashtag in the title and description will act as a hyperlink. If there are no hashtags in the title, the first three hashtags from the description will appear above it.
How many tags should you use on YouTube?
You can use as many tags as you want. It will be better if your video will get 5-8 hashtags. Try to use the most popular tags on YouTube.
If you want even more hashtag ideas, a tool like Hashtagsforlikes.co can help. You paste your topic and the service suggests to you examples.
Tools like RiteTag will help you find hashtags for YouTube.
The services gives you the large number of hashtags for your video. You need to add your keywords and find more relevant hashtags.
Stay tuned!
Subscribe to our newsletter and never miss a post
You've successfully subscribed
Thank you for your interest!
Don't forget to check your mailbox