What's new on Instagram platform?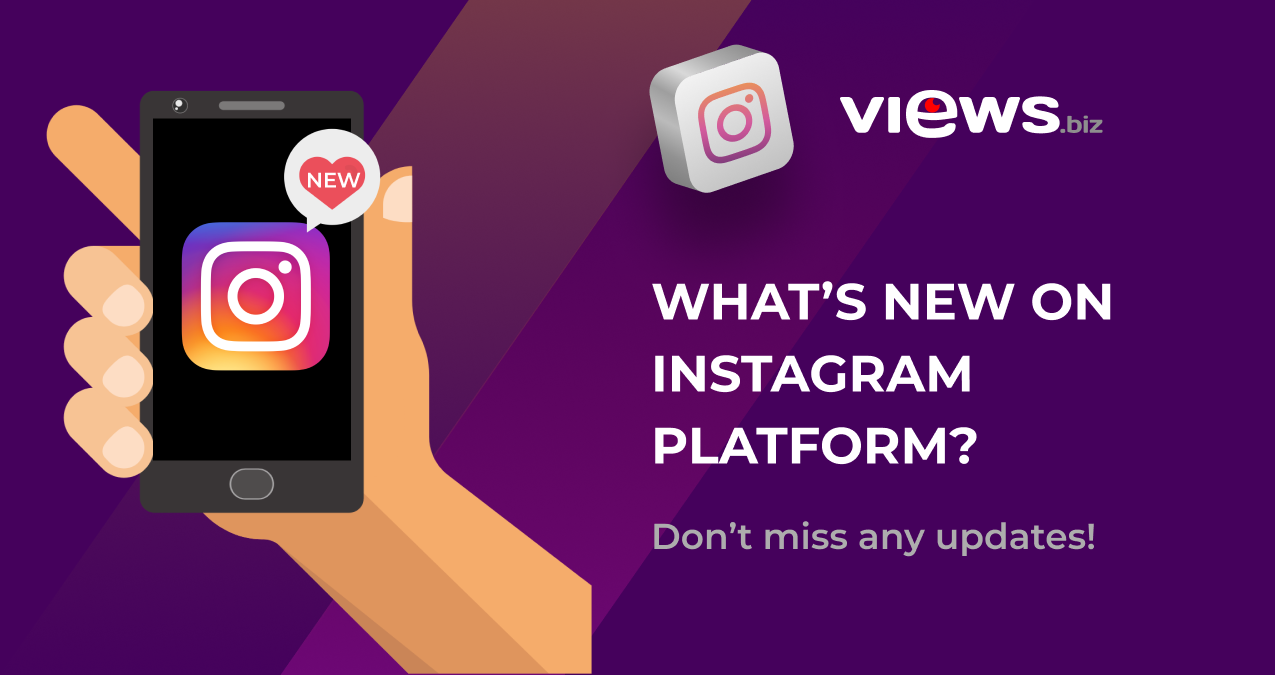 The new Instagram Update everyone's talking about
New Instagram updates:
The new era of Instagram: the social network announced a change in the vector.
Instagram will start showing videos in full-screen mode (and this is not a Story) right in users' feeds. Instagram wants to become an entertainment video application. It is good news for bloggers. If you have a dream to become famous, start your promotion with Views.biz.
Also, big changes await Instagram Direct: the social network wants to become an important messenger along with Telegram.
Instagram is preparing a presentation of paid stories.
Such stories can be viewed only for money. They will have a purple badge and an asterisk.
It will work like Fan Clubs - that is, there will be a paid fan club function inside Instagram. It is one more opportunity to make business on Instagram. Reach your goals with Views.biz.
It is already known that it is impossible to take a screenshot of a paid story.
Instagram completely changes the news feed. It can be configured using asterisks.
The social network is testing a new view of the feed, which will be introduced for everyone in case of successful testing.
What's new?
• In addition to the posts of people you follow, recommended posts will appear. Previously, such recommendations came out only when you finished the feed with friends or favorite bloggers to the end.
• You cannot completely disable these recommendations - only temporarily, for 30 days.
Instagram has a new freeway to promote stores.
Store cards are now included in recommendations that appear between posts in the feed.
Instagram is going to introduce support that will directly serve the needs of bloggers and respond to their messages.

New function of Instagram: recognition of objects by photo.
You can take a photo at the time of the search by the camera or take a ready-made picture from the phone gallery.
An automatic translator has appeared in Instagram Stories.
It translates text that is written directly on the image
New Instagram features will appear every month
Don't miss any updates! If you haven't any doubt about the importance of Instagram promotion, order any tools on Views.biz.
Follow the link and make your life easier in two clicks.
Stay tuned!
Subscribe to our newsletter and never miss a post
You've successfully subscribed
Thank you for your interest!
Don't forget to check your mailbox