What is TrueView Discovery Ads on YouTube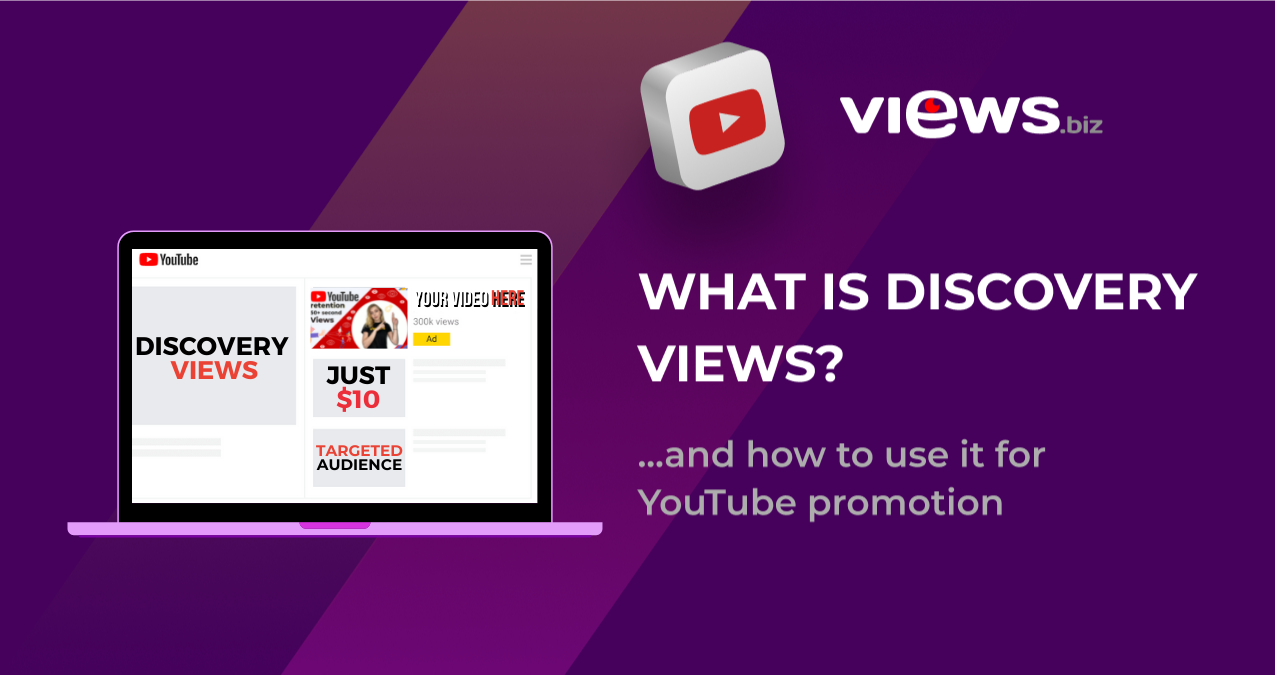 How to use Discovery Views for YouTube promotion
YouTube discovery ads (or TrueView video discovery ads) are YouTube ads that appear as a thumbnail, title, and description along with other videos on YouTube.
What are the reasons to use TrueViews:
These kinds of

views

help people discover your brand and new products.

You can

promote youtube

for your long-form content.

Reinforce branding by retargeting website visitors.
Video discovery ads can appear on watch pages in these different positions:
1. In the related video section as a unit that contains a thumbnail, headline, channel name and video view count.
2. As an overlay on the video. Overlays look the same on the YouTube watch page and on embedded players.
If you want to bring more users to the site. Youtube discovery views are ideal for you, and now these views are available on Views.biz.
Your channel might appear on the top of the search results, so it is a great chance to find more fans and clients.TrueView discovery ads act like the regular videos they're placed with, similar to how search ads act in Google's organic search results.
The ad links to a YouTube video, so when a user clicks, they're taken to a video watch page as if they've clicked on an organic video result.You can often be in the recommendation section TrueViews in Views.biz.
TrueView discovery ads are a great chance to reach people who want to interact with your business.
With this format, you're not pushing your ad in front of people while they're in the middle of a video. People have to choose to come to you.
By buying Youtube discovery views your channel increases in consideration, favorability, and purchase intent with YouTube discovery ads.
You can make excellent choices to grow your business with Views.biz.
Stay tuned!
Subscribe to our newsletter and never miss a post
You've successfully subscribed
Thank you for your interest!
Don't forget to check your mailbox