New advertising opportunities at TikTok"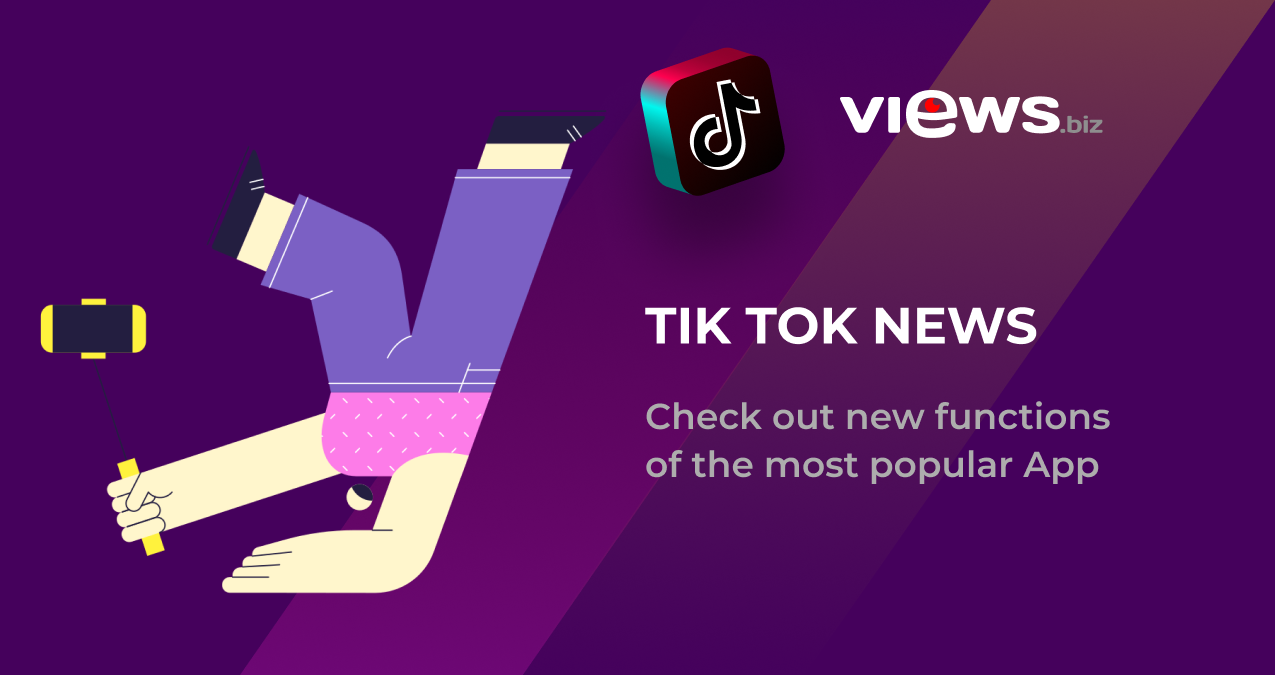 Latest News, Trends and Updates about TikTok
One of the most popular platforms is Tik-Tok now. New updates and functions appear every month. Let's see what's new we can see now.
TikTok now has the ability to promote an existing video
In the past, instead, organic views were exclusively on existing videos, now there are more opportunities to gain popularity on this young platform.
Now every brand or businessman will be able to successfully fulfill their KPIs.
Now you can promote existing videos through an advertising business cabinet and get views to the required amount for money.
Don't forget that our Views.biz services will help you achieve your goals in just a couple of clicks.
TikTok has launched a new ad type
Now any video in Tik-Tok can be promoted from the application. Previously, ads were only available on their business portal.
Now you can promote any of your videos right in the app. There are three goals to choose from - Recruitment of subscribers (ads that Instagrammers have been passionately waiting for years and haven't received), Video TikTok views, and Site visits. application screen.
You can choose automatic settings. Such advertising is paid for using virtual coins, they are purchased in the profile using Apple Pay / Google Play.
Do not forget about such services as Views.biz, which will not only save your time but also help you in the high-quality and fast promotion.
TikTok is rolling out shopping tags in Eastern Europe.
Tiktokers with a blue checkmark have begun to receive the feature to sell items. In the profile, you can select products from the Tik-Tok catalog or insert a link to your online store.
You can also specify the price of a product specifically for Tik-Tok Live.
If you want to become popular or promote your business on Tik tok ,Views.biz helps you!
You can choose promotional tools, what you need!
Follow the link and make your life easier in two clicks.
Stay tuned!
Subscribe to our newsletter and never miss a post
You've successfully subscribed
Thank you for your interest!
Don't forget to check your mailbox