TOP Social Platforms For Promoting Your Brand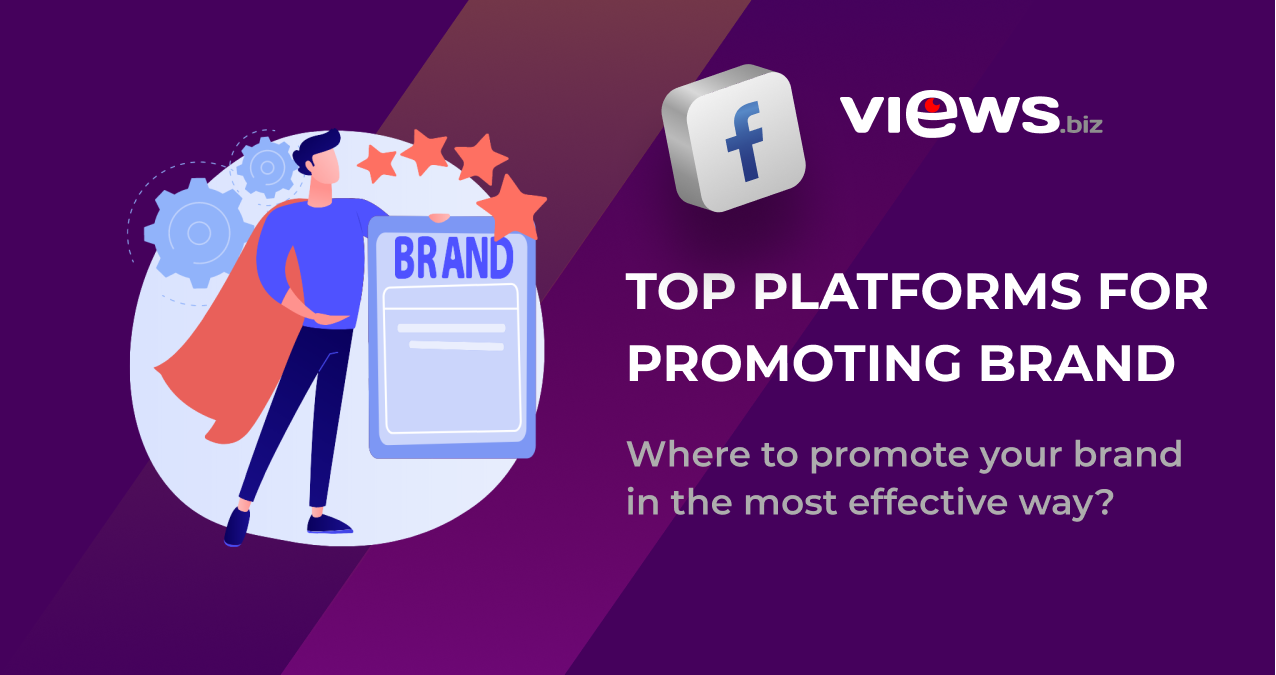 Best Social Media Platforms for Business
In the 21st century, it is already difficult to imagine life without the Internet, and after the coronavirus, it is impossible not to imagine an online business. Online allows you to make money from anywhere in the world without even leaving your home, and this business is suitable for absolutely any person, both an experienced businessman and a creative musician.
The social platform that are most relevant for SMM
Let's figure out which social platforms and for whom are relevant now.
Considering the trends in promoting business on the Internet, one cannot fail to mention the video, its significance and popularity. This trend is especially important when promoting on social media. Today, social platforms are overflowing with monotonous content. People share the same information. A striking example of this is publications from the "Win for an iPhone repost!" etc. Users are bored, which is why social media offers entertaining and useful videos. Various reviews, conferences and live broadcasts are now in the top place on the Internet.
For the video format, Instagram will suit you more, it is worth noting that with the new Reels formats it is possible to better present your idea or business much more. Do not forget about the Tik-Tok platform, if short videos are more suitable for your format, then feel free to start mastering this social network. If you are a beginner who wants to gain fame faster or an experienced blogger who already knows promotion algorithms, then remember that you can promote your content on all social networks at the same time and advertise your accounts on your platforms.
To make your visuals more attractive, try to log in successfully right away. Buy all promotion tools for your Instagram account here.
If you understand that you need to promote your brand as best as possible, then do not forget about Tik-Tok services, but rather use everything at once together with Views.biz.
You can choose any promotional tools you need!
Social Blog
Facebook is a good choice for themed blogs. Among the advantages of this format are the opportunities for promotion. You can easily launch targeted ads and attract new subscribers. In addition, the sites are expanding the functionality and capabilities of analytics every year. Another plus is the variety of content. Videos, texts, stories, photos, quizzes, polls, mini-games can all be used to engage your audience. If you want to become popular on Facebook start with Views.biz services.
Business promotion in the modern media space requires a revision of approaches and the introduction of new methods. It's time to turn to the most popular video platform - YouTube - video content helps build brand awareness. When you consider the potential value that video creates, video production is cost-effective. And if the video goes viral and creates the effect of an information wave, then it will be just a jackpot for business.
Any online business needs a steady growth in sales through all acceptable channels for attracting an audience - a website, social networks, mailings, search engines, etc. Each channel can be good for bringing users and converting them into buyers, but it is best to promote itself on all platforms.
Contact our services at Views.biz and you will immediately close all your goals.
Stay tuned!
Subscribe to our newsletter and never miss a post
You've successfully subscribed
Thank you for your interest!
Don't forget to check your mailbox