What you need to know about Spotify?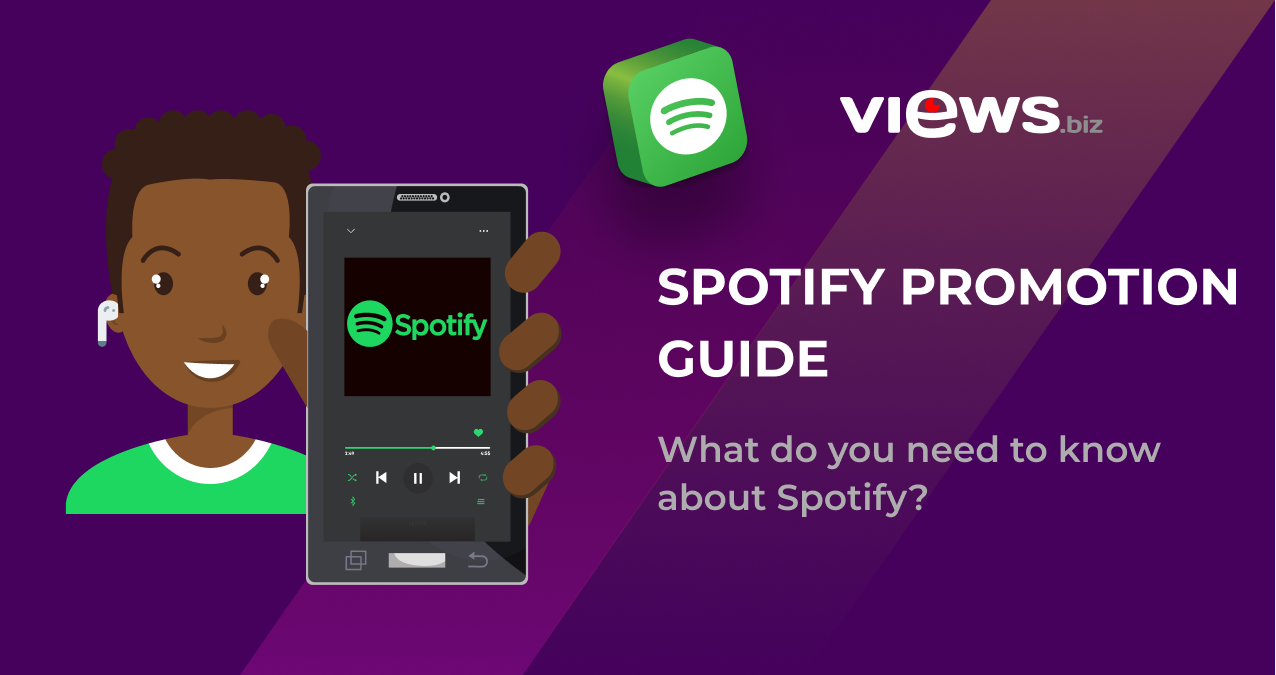 What is Spotify and what does it offer users?
Spotify is a digital music streaming service that gives you access to millions of songs, podcasts, and videos from artists around the world, just like Apple Music and Amazon Music Unlimited.
How to Use Spotify: A Step-by-Step Guide
It's easy to start listening to music on Spotify:
Visit the Spotify website and register. We recommend registering with Facebook if you have an account, as this will make it easier to find and follow friends, see what they listen to, and share songs with them.
Select your subscription level. We recommend using Spotify Premium as it gives you access to more features, is more flexible, and allows you to connect to more devices.
Download and install the free Spotify app. There are desktop and iPhone/iPad and Android versions.
Log in to these devices and listen.
What is Spotify from a musician's point of view?
One of the main principles in advertising is to place your ad as close as possible to the place of purchase. For this reason, Google's SERP remains one of the largest ad platforms. Users are looking for a solution to a problem in a search engine, and the company instantly offers them options: looking for where to relax - hotels, airlines, etc. are targeted at you.
From this point of view, Spotify is the best platform for promoting creativity that allows you to connect with potential fans while listening to music. That is, any Spotify user is constantly in a click from the artist's page.
There are three main ways users get to know new music on Spotify:
Special premium showcase ( for example, section new releases);
Recommendations based on algorithms;
Playlists of two kinds: editorial and automatic.
Promotional services
What is the Importance of Playlists?
More than 70% of listening to music comes through playlists, and not by search query or from the artist's page.
The first two channels are difficult to use on their own - they are controlled by algorithms. The third method is much more interesting, as it can be accessed by any musician who uses one of the distributors and has a Spotify For Artists account.
Tips for the artists:
The first thing an artist should do on Spotify is to create a profile. The setup takes place through the Spotify For Artists tool, where you can not only upload photos and music, enter a description of the project, but also track statistics.
It is desirable to make a profile in Spotify as detailed as possible. The user's path through your page should be simple, straightforward and comprehensive.
There should be no situations when a person clicks on a profile and does not see playlists, clicks on biography and does not see text, links to social networks and photos. The listener craves as much information as possible about your project to subscribe and put a bunch of likes.
With an avatar, banners and bio everything is pretty simple. The most important thing when designing is to place a playlist with your music in the PICK section. Here you can also attach additional playlists in which you shone.
If you are an established artist, just starting out with your first single or a full flex label we got the Spotify plays plan for you that fits your needs. Check out our standard Spotify Free Plays streams packages below or contact us for any custom plans.
What can we offer to you?
Spotify Plays

- there are

free

and

premium

options. Plays are needed for the algorithms to analyze and promote the tracks. If you order premium plays, monetization will be allowed. Moreover, both song plays and

playlist plays

are available.



Spotify Followers -

the more followers a musician has, the better is the image for users. People are more willing to subscribe, listen and so on when they see that an artist is already more or less popular.



Spotify Saves

- an important signal for Spotify algorithms. If the track was saved, it means that the track is liked and needs to be promoted more actively among other listeners.



Spotify Monthly Listeners

- they help to increase the listening hours, which works well for musician's promotion.
Almost all services can be GEO targeted so that your promotion was as effective as possible.
We understand that it can be a struggle to get your music noticed. For this reason we use our services to make it easy for you to get recognized by new listeners. It has never been so easy to start a professional music promotion campaign.
In a short time you will see the first results of your order. With our marketing solution you can focus on your music. You don't have to worry about advertising anymore.
Stay tuned!
Subscribe to our newsletter and never miss a post
You've successfully subscribed
Thank you for your interest!
Don't forget to check your mailbox