Telegram Bots: How to Build and Use Them for Your Business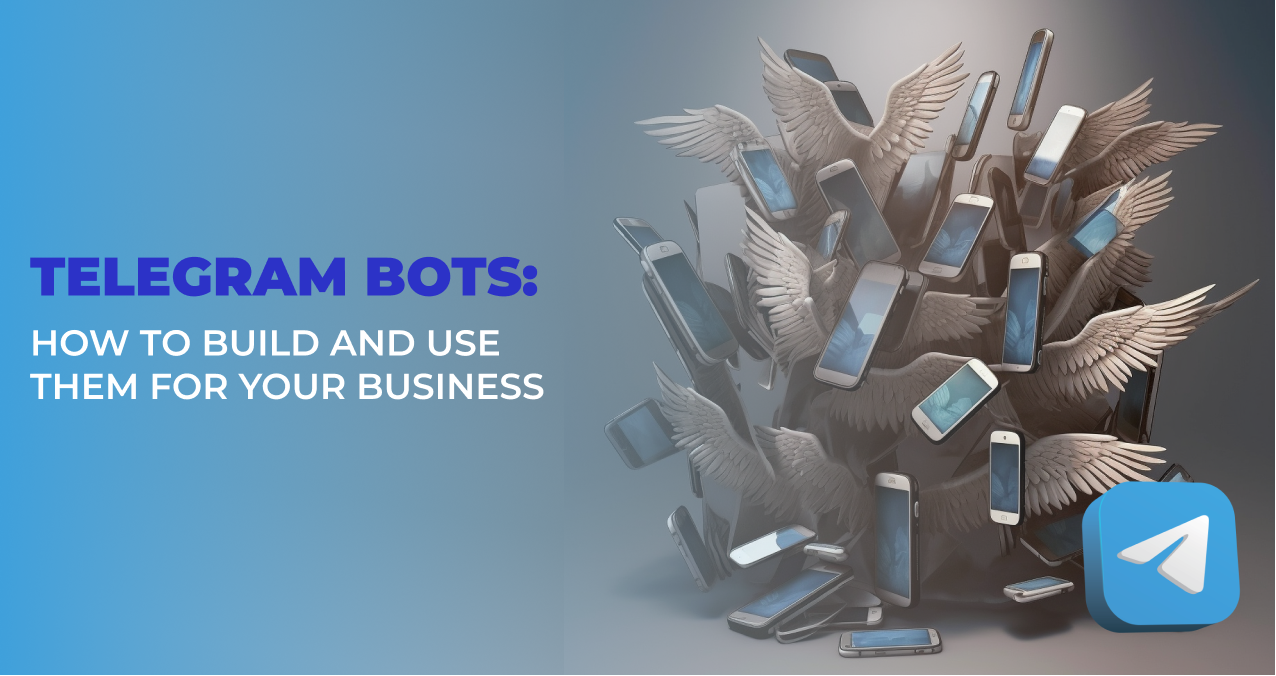 How to Leverage Telegram Bots for Business Success
---
Table of Contents:
What is a Telegram Bot?

How to Create a Telegram Bot for Your Business

Benefits of Using Telegram Bots for Business

Telegram Chatbots for Business

Conclusion

Frequently Asked Questions (FAQs)
How to Leverage Telegram Bots for Business Success
One of the most popular messaging apps Telegram has become a really powerful tool for businesses to reach audiences. Telegram with over 500 million active users has become a great platform to connect with new customers and clients also by using telegram bots to communicate with them much easier.
What exactly is a Telegram bot? Simply put, it is an automated software application that performs different tasks: sending messages, processing orders, and providing customer support. In fact, these bots are designed to make communication between businesses and customers more effective.
Users can actually create a Telegram bot themselves as it is easy and you can snake it without coding experience. Most importantly, businesses are also able to create bots to help them out in building a strong community. For instance, a business can create a bot that can answer frequently asked questions, or process orders, or even provide product recommendations, and more.
Now, let's turn to the benefits of using Telegram bots for business.
What is a Telegram Bot?
A Telegram bot is an automated program that can perform various tasks on behalf of the user. These bots can be programmed to respond to specific keywords or phrases, perform specific actions, or even initiate conversations with customers of businesses. Telegram bots are built on top of the Telegram API and can be integrated with various platforms and services.
How to Create a Telegram Bot?
Creating a Telegram bot for your business is a simple process. You can use various online tools and services to create a bot without any programming knowledge. Some of the popular tools for creating Telegram bots are BotFather, Manybot, and Chatfuel. Follow these simple steps to create a Telegram bot:
Step 1: Open Telegram and search for BotFather

Step 2: Start a conversation with BotFather and type /newbot

Step 3: Follow the on-screen instructions and provide a name and username for your bot

Step 4: Once the bot is created, you will receive a token that can be used to access the bot API

Step 5: Use the token to integrate the bot with various platforms and services
Benefits of Using Telegram Bot for Business
Cost-effective: Telegram bots are cost-effective compared to hiring human resources for the same tasks. These bots can be of use 24/7 which can save businesses a significant amount of money.
Telegram bots offer several benefits for businesses, including time-saving by automating tasks that would typically require manual labor. For example, customer support can be handled by a bot that answers common questions, leaving human representatives to deal with more complex issues. Additionally, businesses can provide quick and personalized responses to their customers, leading to an improved customer experience and increased customer satisfaction. Telegram bots can also help businesses increase engagement with their audience by providing interactive experiences such as quizzes, games, or contests.
One popular type of Telegram bot for business is the chatbot, which can be programmed to handle customer inquiries, process orders, and provide support. By using natural language processing and artificial intelligence, chatbots can provide a personalized experience to customers that feels more human-like. These bots can be integrated with a business's website or social media profiles, making it easier for customers to reach out to the business and allowing businesses to collect customer data for future marketing efforts.
In conclusion, Telegram bots are a valuable tool for businesses seeking to improve their communication with customers. With the range of third-party tools available for creating bots, businesses can easily get started and enjoy the benefits of automation and personalization. To make your promotion more effective for your business, you can read our article 'Benefits of a Telegram Channel'.
Frequently Asked Questions (FAQs)
Q1: What is the difference between a Telegram bot and a Telegram chatbot?
A: A Telegram bot is a third-party application that runs inside Telegram and interacts with users through messages, commands, and various online queries. Whilst, a Telegram chatbot is a specific type of Telegram bot that is designed to engage with users in a conversational manner.
Q2: How can Telegram bots help my business?
A: They can help your business by automating customer service and support, enhancing engagement and interaction with customers, improving efficiency and productivity, providing instant feedback and response to customers, and generating leads and sales.
You can actually motivate Telegram users to follow your Telegram channel and engage with your Telegram Bot by obtaining a certain number of followers and reactions on your Telegram channel and posts with a few clicks by using SMM panels. Although many users have second thoughts about using SMM promotion services, they are undoubtedly popular. However, some SMM panels provide secure services that protect your personal information. Such promotion is in compliance with social media policies and helps you gain maximum recognition online quickly. One such reliable SMM panel is Views.Biz.
We only offer legal and proven services that adhere to Telegram's terms and conditions. Our clients' profiles are never suspected by the platform. Instead, influencers increase their visibility and reach a broader audience with our promotion. Unlike panels that offer bot traffic, we concentrate on organic promotion of your Telegram channel. Give our top-quality service a try to go viral on Telegram:
Q3: Do I need coding skills to create Telegram bot?
A: Yes, you need some basic coding skills to create a Telegram bot. However, there are several tools and platforms available that can make it easier for you and make the process go faster and require little or no coding knowledge at all.
Q4: Can I use Telegram bots for marketing?
A: Absolutely, you can use Telegram bots for marketing by providing promotional offers, discounts, and other incentives to your customers.
Q5: Are Telegram bots safe and secure?
A: Telegram bots are safe and secure as long as you follow the best practices and guidelines provided by Telegram.
Stay tuned!
Subscribe to our newsletter and never miss a post
You've successfully subscribed
Thank you for your interest!
Don't forget to check your mailbox