How to Block Someone on Facebook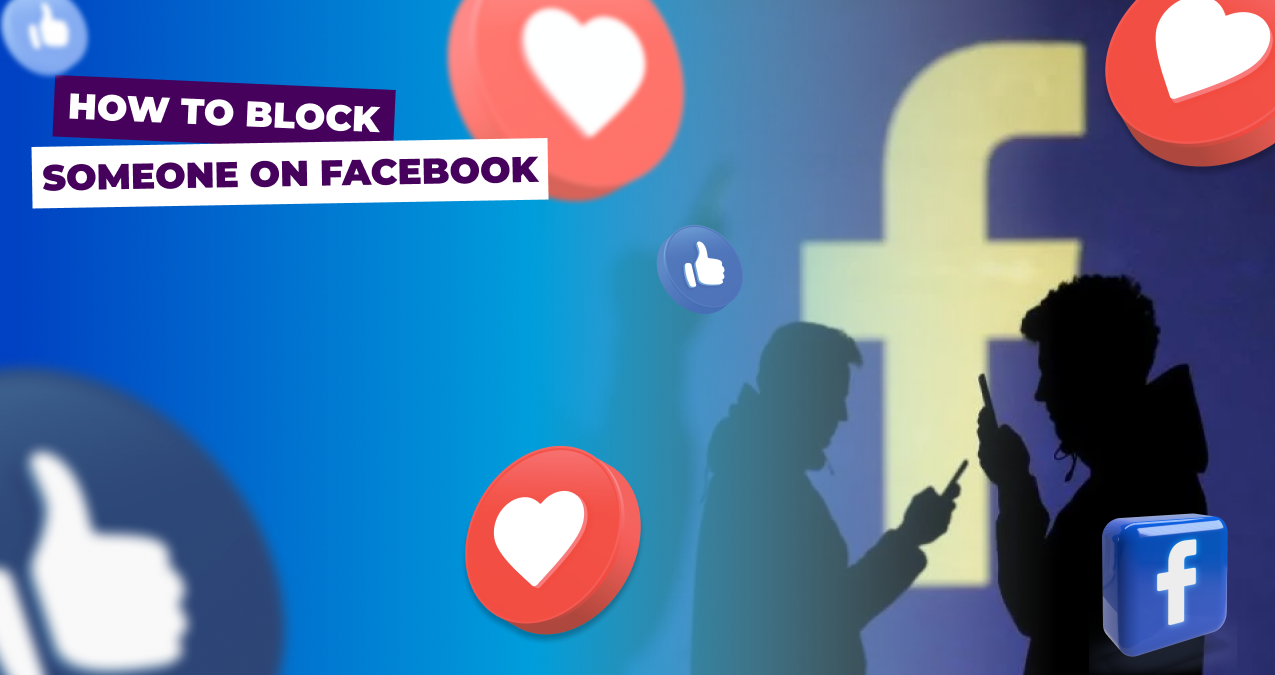 Facebook offers a plethora of features to ensure users can enjoy a tailored social experience. However, sometimes, you might encounter users whose actions or messages become a cause for concern. To protect its users, Facebook has a "Block" feature, allowing you to restrict specific users from viewing your profile or communicating with you, and here we prepared a short guide for you on how to block someone on Facebook.
Table of contents
Blocking on Facebook is a privacy feature designed to give users control over their interactions. When someone is blocked, they are prevented from viewing your profile, posts, and stories. They can't tag you, invite you to events or groups, add you as a friend, or initiate a conversation. Essentially, it's as if your account becomes invisible to them. Importantly, the blocked individual isn't notified of the action, preserving discretion. While this feature is a powerful tool for ensuring online safety and peace of mind, users also have the option to unblock individuals if they change their minds, although there's a 48-hour waiting period to re-block them. Whether it's for personal reasons, privacy concerns, or to prevent harassment, blocking on Facebook helps users create a tailored and comfortable social environment.
So if you are certain, you want to block an account, here is what you do:
Go to Facebook on your computer or mobile device and log in.

Find the profile of the person you want to block. You can do this by searching for their name in the Facebook search bar. Click on the '...' or 'More' Icon: This is usually located right next to the 'Message' button below or beside the profile picture.

Then select 'Block' from the Dropdown Menu. A pop-up window will appear, asking you to confirm your choice. Click on 'Confirm'. Once done, the user will be blocked from viewing your profile, tagging you, inviting you to events or groups, adding you as a friend, or starting a conversation with you.
Facebook provides various tools to curate your feed and interactions, each serving a unique purpose to protect you and your privacy.
First, you can snooze someone. Snooze is a temporary measure. If a friend's posts have become too frequent or annoying, you can hit 'snooze' to pause their updates for 30 days. It's a subtle way to take a break without any lasting changes to the relationship. When you unfollow someone, you stay friends but stop seeing their posts in your feed. It's ideal for distancing yourself from a user's content without severing the connection entirely. Unfriending removes the person from your friends list, limiting their access to your profile based on your privacy settings. It's a way to create distance but can be noticeable if the unfriended party tries to interact with you. Blocking is the most definitive action. It's total separation, typically reserved for when privacy and safety concerns are paramount.
The right tool depends on your desired outcome. Want a short break? Snooze. Avoiding content without breaking ties? Unfollow. Need more distance or privacy? Unfriend or Block. Each option helps you tailor your Facebook experience according to your comfort and needs.
While Facebook is a platform for connection, it's essential to ensure that these connections are positive and safe. By knowing how to block (and unblock) someone, you can maintain control over your interactions and ensure a comfortable social media experience. Remember, it's always okay to prioritize your online safety and mental well-being.
Can someone know when you block them?
No, Facebook does not send a notification when you block someone. However, they might deduce it based on indirect clues, such as no longer being able to find your profile, not seeing your posts, or being unable to send you messages.
How will I know if someone has blocked me on Facebook?
While Facebook doesn't send a direct notification if you're blocked, there are signs like when you can't find their profile in a search, or if you were previously friends, they won't appear in your friends list. You can't see their posts or mutual comments in your feed. You can't send them messages.
How can I unblock someone on Facebook?
Go to 'Settings & Privacy' > 'Settings'. In the left sidebar, click on 'Blocking'. Here, you'll see a list of users you've blocked. Click 'Unblock' next to the person's name. Confirm your decision.
Can I send a friend invite again after unblocking?
Yes, after unblocking someone on Facebook, you can send them a friend request. However, remember that when you block someone, it automatically unfriends them. So, once you unblock, they won't be in your friends list until you send a friend request and they accept it.
Stay tuned!
Subscribe to our newsletter and never miss a post
You've successfully subscribed
Thank you for your interest!
Don't forget to check your mailbox