How to Report a YouTube Channel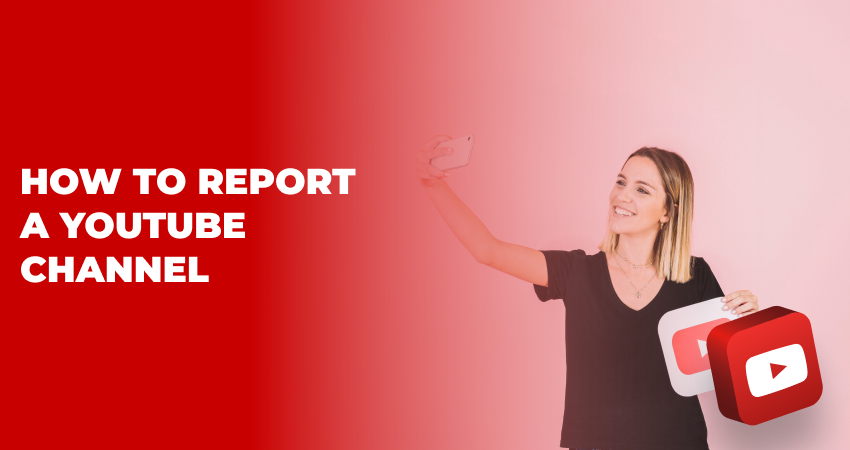 In the vast universe of YouTube, with its endless stream of content creators and videos, there are times when users might come across channels that seem inappropriate, offensive, or violate YouTube's community guidelines. Whether it's due to harmful content, impersonation, or spammy behavior, YouTube has put mechanisms in place to allow users to report such channels. Here's how you can navigate through the process of how to report a YouTube channel.
Table of Contents


First and foremost, it's essential to realize that reporting a channel is a significant action. When you report a channel, you're essentially flagging it for YouTube's review. The platform will then assess the channel to determine if it violates its terms of service or community guidelines. Responsible reporting ensures a safer, more enjoyable environment for all YouTube users.
Begin by navigating to the channel's main page. This is usually accessible by clicking on the channel name located below the video title. Once you're on the channel's homepage, you'll find an array of tabs such as "Home," "Videos," "Playlists," and "About." On the channel's main page, click on the "About" tab. This section typically provides an overview of the channel, including a description, details about the creator, and other relevant information.
Scroll down on the 'About' page until you see a flag icon, which is typically labeled "Report user." Clicking on this flag will present you with several reporting options.
Once you've clicked on the flag, a menu will appear asking you to specify the reason for reporting the channel. The reasons could range from spam and scams to impersonation. Select the most relevant reason that best describes the nature of the violation.
After selecting a reason, you may be prompted to provide additional details. This is your chance to provide context and specific examples to help YouTube understand the nature of the violation. The more precise and concise your explanation, the more efficient YouTube's review process will be.
Once you've filled out all the necessary details, click on the submit button. This will send your report to YouTube for review.
After reporting, YouTube typically conducts a review of the channel. Depending on the volume of reports and the nature of the complaint, response times may vary. Rest assured, however, that YouTube takes such reports seriously and endeavors to ensure that its platform remains safe and respectful.
In conclusion, reporting a YouTube channel is a straightforward process, but it's essential to approach it responsibly. Always report with genuine concerns and provide accurate information, helping YouTube maintain a platform that respects the rights and sensibilities of its vast user base.
Can a person know that I reported their channel?
No, when you report a channel or video on YouTube, your identity remains confidential. The person or channel you're reporting will not be informed of who specifically reported them. YouTube keeps this information private to protect the integrity of the reporting system and to prevent potential retaliation against reporters.
Where can I find all the channels I've reported?
YouTube doesn't provide users with a specific list or history of channels or videos they've reported. Once you submit a report, there isn't a feature that allows you to revisit or track all your past reports. It's always a good idea to check YouTube's Help Center or its settings periodically, as features and options might evolve over time.
How many reports should one make to have YouTube delete the channel?
The number of reports alone doesn't determine whether a channel gets deleted. Instead, YouTube evaluates the nature and severity of the violation. A single, well-substantiated report about a severe violation can lead to action, while numerous reports about minor issues might not result in the same outcome. The process is more qualitative than quantitative. YouTube's review teams assess reported content against their community guidelines and terms of service. Channels that have repeated or severe violations may face various penalties, including being deleted.
Is reporting anonymous?
Yes, reporting on YouTube is anonymous. The person or entity being reported won't know who reported them. Your identity, as well as your report details, are kept confidential to maintain user safety and the integrity of the platform. Remember, the reporting system on YouTube is in place to ensure the platform remains safe and respectful for all users. It's crucial to use it responsibly and only report genuine concerns or violations.
Stay tuned!
Subscribe to our newsletter and never miss a post
You've successfully subscribed
Thank you for your interest!
Don't forget to check your mailbox