How to Block Videos on YouTube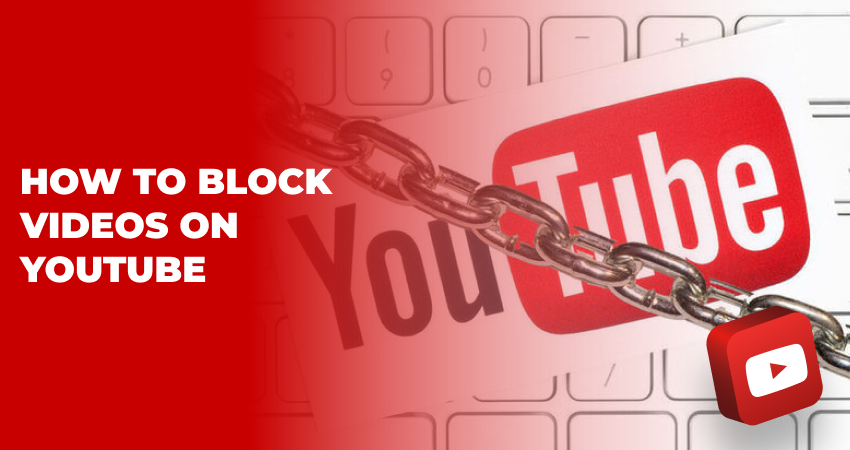 YouTube is a vast repository of videos covering an extensive range of topics and genres. While this diversity offers a plethora of content options, there might be instances where you come across videos that you'd prefer not to see. In this article, we'll delve into the process of how to block videos on YouTube, empowering you to curate a more personalized and enjoyable viewing journey.
Table of Contents
YouTube is designed that way that it will show you the content that aligns with your interests and viewing history. However, this system isn't foolproof, and occasionally, you might encounter videos that are irrelevant, offensive, or simply not to your liking. And here comes the Blocking feature as a way to signal to the platform it is time to refine your recommendations, ensuring that you encounter content that resonates with you.
So, if you've come across a video, where you want it to be gone aka blocked, here is how you can do it.
Log in to your YouTube account and go to the video you want to block. This can be a video that's currently playing, one that's in your recommended feed, or a video you've stumbled upon in search results.

Find the video thumbnail to see the menu.

Select "Don't Recommend Channel". This action signals to YouTube that you're not interested in content from this particular channel.
Blocking a video's channel ensures that you won't receive recommendations from that specific source. However, if you decide that maybe you want to bring back the content you blocked or just see what exactly you have blocked, you can access "History & Privacy" and under the "YouTube History" section, click on "Blocked videos." Here, you can review the channels you've blocked and make changes as needed, like if you want to unblock a video or channel.
Blocking videos on YouTube is a simple yet effective way to curate your content experience. By eliminating videos and channels that don't align with your interests, you can fine-tune your recommendations and ensure that your YouTube journey is both enjoyable and meaningful. This feature empowers you to take control of your viewing experience, fostering a space where you encounter videos that resonate with your preferences and values. As YouTube continues to evolve and offer more personalized content, the ability to block videos emerges as a valuable tool for cultivating a digital environment that suits your tastes and enriches your online interactions.
Can I block the channel, not just videos?
Yes, you can block an entire YouTube channel to prevent its videos from being recommended to you. When you block a channel, you're essentially indicating that you're not interested in content from that source, and YouTube's recommendation algorithm will take that into account.
Can I unblock the video later?
Yes, you can unblock a video or channel that you've previously blocked. The process involves going to your YouTube settings and navigating to the list of blocked videos or channels. From there, you can select the option to unblock the video or channel. This will allow content from the unblocked source to appear in your recommendations again.
Can I block certain topics on YouTube?
YouTube doesn't have a built-in feature that allows you to block specific topics from your recommendations. The platform's recommendation algorithm is designed to provide content based on your viewing history, interactions, and preferences. However, you can influence your recommendations by interacting with content that aligns with your interests and avoiding content that doesn't.
How can I filter the content on YouTube?
While YouTube doesn't provide extensive content filtering options, you can influence your content experience in a few ways. Engaging with videos that match your interests can help shape your recommendations. Liking, commenting, and subscribing to channels with content you enjoy can signal to YouTube your preferences. On videos that appear in your recommendations, you can click the three dots (more options) and select "Not interested." This action can help tailor your recommendations over time. If you want to reset your content recommendations, you can clear your watch history. This will remove the influence of your past viewing habits on your recommendations.
Stay tuned!
Subscribe to our newsletter and never miss a post
You've successfully subscribed
Thank you for your interest!
Don't forget to check your mailbox