How to Cancel YouTube Premium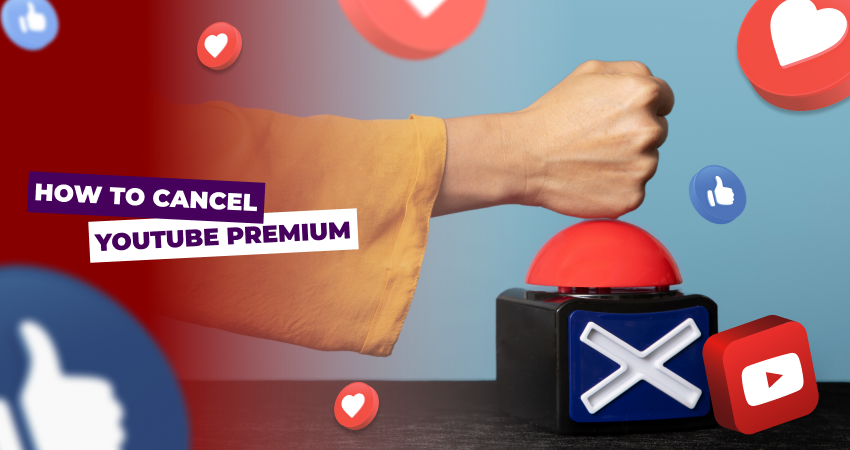 In today's digitally dominated age, a vast number of people utilize YouTube for entertainment, education, and business purposes. A segment of this audience opts for YouTube Premium, a subscription-based model offering several perks over the standard YouTube experience. In this article, we will show you how to cancel a YouTube Premium membership and the reasons why one might consider discontinuing their subscription.
Table of Contents
YouTube Premium is a subscription-based service offered by YouTube, a subsidiary of Google. With YouTube Premium, you can use YouTube without having to watch all of the ads before the video, which means no pre-rolls, mid-rolls, or banner ads. Its Background Play feature allows videos or music to continue playing in the background when you switch to another app or lock your device.
The membership gives automatic access to YouTube Music Premium, which offers a music streaming service rivaling other platforms. It allows for offline listening, background play, and, of course, an ad-free experience. You can save videos on your device for offline viewing, which can be handy for travelers or those with intermittent internet connections. It also grants exclusive content, which includes movies, series, and shows created by YouTube exclusively for its premium subscribers.
If you decide to discontinue your YouTube Premium membership, you can cancel it anytime you want and need it. To do that:
Log into YouTube and click on your profile picture.

Go to 'Purchases & memberships' and find 'YouTube Premium', click 'Manage'. This option will provide details about your subscription, including the next billing date and pricing.

Select "Cancel Membership" and follow the on-screen instructions.

Confirm your cancellation. Remember, your premium features will remain active until the end of your current billing cycle.
If YouTube Premium offers so many good features, why would someone want to cancel it? However, like anything in life, it may also have some cons of using it. For instance, the monthly fee might become burdensome for some, especially if there are other pressing financial priorities. Some users can find that they don't use the premium features enough to justify the cost. With a plethora of streaming services available, some people choose to invest in another platform that suits their preferences better. Others might have initially subscribed for a particular reason (e.g., a trip) and no longer need the services. Over time, some users feel that the exclusive content isn't appealing enough to continue the subscription.
While YouTube Premium offers a range of enticing benefits, it might not be the perfect fit for everyone. Knowing how to cancel when the time comes is crucial to ensure you're not being billed for a service you no longer desire. Always consider your usage habits and financial situation before subscribing or renewing any digital service.
How much is YouTube Premium?
YouTube Premium's pricing in the U.S. was $13.99/month for individual users. However, this cost can vary depending on the country or region you're in. There are also family and student plans available at different prices. It's essential to check YouTube's official website or app for the most current pricing in your location.
Can I cancel the YouTube Premium free trial?
Yes, you can cancel the YouTube Premium free trial. In fact, it's a common practice for users to sign up for the free trial and then cancel before it ends to avoid being charged.
Why can't I cancel my Premium subscription?
If you're facing difficulties canceling your YouTube Premium subscription, there could be several reasons. If you subscribed via a third party, like Apple's App Store, you might need to cancel through that service rather than directly through YouTube. Ensure you're logged into the correct Google account associated with the YouTube Premium subscription. If you have multiple accounts, it's easy to get mixed up. Sometimes, there can be temporary issues with YouTube's or Google's servers. If you still can't cancel, it's best to contact YouTube or Google customer support for assistance.
Can I reapply for the subscription after cancellation?
Yes, after canceling your YouTube Premium subscription, you can re-subscribe at any time. However, keep in mind that if you initially signed up with a promotional price or special offer, you might not get the same deal when you re-subscribe.
Stay tuned!
Subscribe to our newsletter and never miss a post
You've successfully subscribed
Thank you for your interest!
Don't forget to check your mailbox