How to Change Your Age on TikTok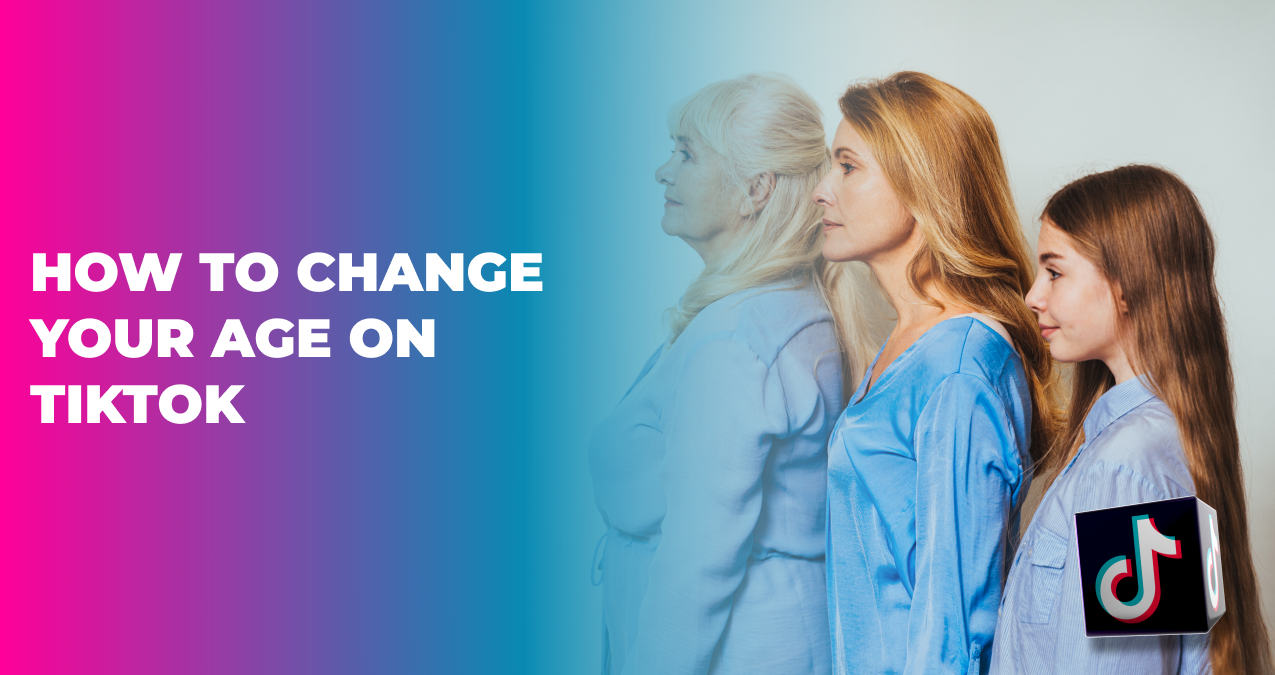 In the digital age, platforms like TikTok cater to a diverse age range of users. Sometimes, users may input the wrong birthdate, or they may have other reasons for wanting to adjust their age on the platform. This brings forth a common question 'Can you alter your age details on TikTok once set?', and here are our ideas on how to change your age on TikTok.
Table of contents
The short answer is no, TikTok doesn't allow direct modifications to your age or birth date once it has been set during the account creation process. This policy is in place largely for security reasons and to ensure adherence to guidelines related to age restrictions. The platform has specific content and privacy measures tailored to users under the age of 18, designed to protect younger users.
However, if a user has genuinely made an error while entering their birthdate or if there's a valid reason to change the age, they may have to take a roundabout route to rectify the situation.
Since direct age modification isn't permitted, here's a step-by-step guide on what users can do if they need to correct their age:
Contact TikTok support:
Tap on your profile, then the three dots in the top right corner to access 'Settings and Privacy'.

Scroll down to 'Report a problem'.

Choose 'Account and Profile' and then 'Editing profile'.

Explain the issue in detail. If you made an error during account creation or have a valid reason to change your birthdate, let them know.

Wait for a response from TikTok's support team, which might take a few days.
Delete and then re-create the account:
If you don't get a favorable response or need a quicker solution, you might consider deleting your TikTok account.

Once deleted, you can create a new account with the correct birthdate. However, remember that you'll lose all content associated with the original account, including videos, followers, and your following list.
Ensure accuracy:
When creating a new account or providing information to platforms like TikTok, double-check details like your birthdate to prevent future inconveniences.
In conclusion, while TikTok's stringent age modification policy might seem restrictive, it's designed with user safety in mind. If you need to change your age, it's possible with some effort, but always prioritize accuracy from the outset to ensure a smooth TikTok experience.
Can you turn off age restrictions on TikTok?
No, you cannot turn off age restrictions on TikTok. The platform uses the birthdate provided at the time of account creation to apply appropriate content and safety settings, especially for users under the age of 18.
Why does TikTok have an age limit?
TikTok has an age limit to ensure the safety and well-being of its younger users. The platform aims to create a safe environment for all, and specific age-based restrictions help to protect younger users from potentially inappropriate or harmful content. Additionally, legal reasons, such as the Children's Online Privacy Protection Act (COPPA), require platforms to have age limits and provide specific safeguards for users below a certain age.
What should I do if I can't change my age?
If you made an error while entering your birthdate on TikTok and can't change your age then contact TikTok Support. Report the issue through the app's 'Report a problem' feature and explain your situation. They might provide guidance or correct the mistake for you. If you can't get the issue resolved through TikTok Support, you may consider deleting your account and creating a new one with the correct birthdate. Be aware that you'll lose all content and followers associated with the original account.
How do you prove your age on TikTok?
If TikTok questions your age or if you need to verify your age for specific reasons, you may be asked to provide official documentation as proof. This could include a photo of a government-issued ID, passport, or another document that clearly displays your birthdate. Always ensure you follow TikTok's guidelines and safety precautions when sharing personal information.
Stay tuned!
Subscribe to our newsletter and never miss a post
You've successfully subscribed
Thank you for your interest!
Don't forget to check your mailbox