How to Create a New YouTube Channel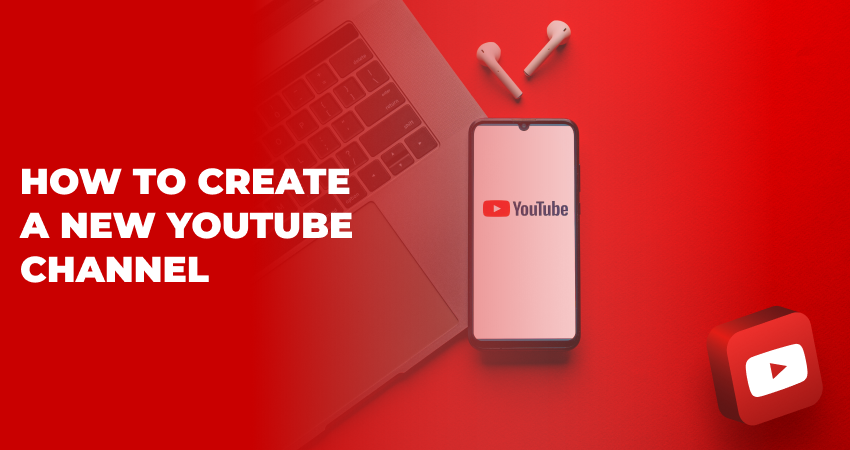 YouTube stands tall as one of the most popular platforms for sharing videos and reaching a global audience. If you're looking to step into this digital space, creating your YouTube channel is the very first step. Here's a simple guide to help you establish your presence on YouTube and learn how to create a new YouTube channel.
Table of Contents
Every YouTube channel is linked to a Google account. If you already have a Gmail or Google account, you're a step ahead. If not, create one by visiting the Google account sign-up page. This account will serve as your gateway to YouTube and other Google services.
Once you've set up your Google account, head over to YouTube's homepage. On the top right corner, you'll find the 'Sign In' button. Click on it and use your Google account credentials to log in.
Upon signing in, click on the user icon in the top right corner, revealing a dropdown menu. One of the options will be 'Your Channel'. Click on it, followed by the 'Create Channel' button that will appear if you haven't set one up already.
Now that you've entered the world of YouTube Studio, it's time to give your channel its unique identity. Decide on a catchy and relevant name that represents the content you plan to produce. Upload an image that can serve as the face of your channel. It can be a logo, a personal photo, or any other relevant image. Create a channel banner, a larger image that appears at the top of your channel. It can be used to showcase your branding or any specific message. Don't forget to set up the About Section. This section lets viewers know what to expect from your channel. Write a concise description, mentioning the kind of content you'll produce, upload schedules, or any other relevant information.
In YouTube Studio, there's an option to dive into the settings. Here, you can manage channel permissions and decide who has access and editing rights to your channel. You also can customize advanced settings and define your channel's country, set keywords for channel search optimization, or choose a default video category.
Before you start uploading videos, familiarize yourself with YouTube's Community Guidelines and monetization policies. This ensures that your content remains compliant, reducing the risk of strikes or removals.
With your channel set up and customized, you're all set to upload your first video. Remember, consistency is key on YouTube. So, plan a content schedule and stick to it, ensuring your subscribers always have something new to look forward to.
In conclusion, setting up a YouTube channel is a straightforward process, but turning it into a successful venture requires dedication, creativity, and an understanding of the platform's nuances. Happy YouTubing!
What do I need to create a YouTube channel?
To create a YouTube channel, you need a Google account. This account will serve as your gateway to YouTube and other associated Google services. Additionally, while not strictly necessary for the creation process, it's recommended to have ideas for your channel's branding, such as a channel name, a profile picture, and a channel description to set up your channel effectively from the start.
Can you get paid on YouTube?
Yes, you can get paid on YouTube. There are several ways to monetize your YouTube channel. Once you meet the YouTube Partner Program (YPP) eligibility criteria (which includes having at least 1,000 subscribers and 4,000 watch hours over the past 12 months), you can apply to join the YPP. Upon approval, you can earn money from ads shown on your videos.
Some channels, once they reach a particular threshold, can offer paid memberships to their subscribers, providing them with badges, new emojis, or exclusive content. If a viewer who subscribes to YouTube Premium watches your content, you earn a share of their subscription fee. Outside the YouTube ecosystem, many creators collaborate with brands to produce sponsored content.
Do you create a YouTube channel for free?
Yes, creating a YouTube channel is free. You don't need to pay anything to set up a channel and start uploading videos. However, as you grow and wish to invest in better equipment, editing software, or promotions, there will be associated costs.
How many YouTube channels can you create from one account?
From a single Google account, you can create up to 50 YouTube channels. When you make additional channels, they are often referred to as "brand accounts." This allows creators to manage multiple YouTube channels without needing separate email addresses or Google accounts for each one.
Stay tuned!
Subscribe to our newsletter and never miss a post
You've successfully subscribed
Thank you for your interest!
Don't forget to check your mailbox