How to Report Ads on YouTube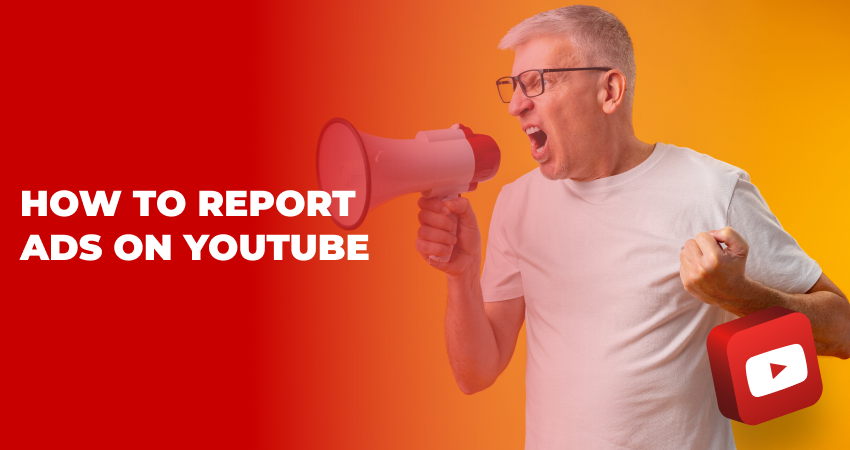 As one of the foremost platforms for video content, YouTube caters to billions of users daily. With such an extensive reach, it's no wonder advertisers flock to the site to promote their goods, services, and messages. However, due to the vast array of content, there are instances when ads may not resonate well with viewers, either because they're inappropriate, misleading, or simply irrelevant. In this article, we will look at how to report ads on YouTube as it not only improves the individual viewer's experience but also enhances the overall quality of the platform.
Table of Contents
The need to report ads stems from several reasons. First and foremost, the safety and well-being of users is paramount. There might be ads that promote harmful behaviors, dubious products, or controversial services. By reporting such content, users play a direct role in ensuring that the community remains safeguarded from potential harm.
Another reason lies in the essence of what YouTube represents – a space for quality content. Ads that are of poor quality, misleading, or starkly irrelevant can tarnish the viewing experience. Reporting these ads helps maintain the sanctity of the platform.
Moreover, feedback on ads is invaluable to advertisers. When users report an ad, it sends a clear message about what's not working, allowing advertisers to recalibrate their strategies, and making them more attuned to audience preferences. Simultaneously, this feedback loop aids YouTube in understanding its users better, refining the algorithm to deliver a more personalized ad-viewing experience.
If you've ever been interrupted by an ad that felt out of place or inappropriate, reporting it on YouTube is a straightforward process. When watching a video and an ad starts playing, you can simply hover over the video player. Shortly, an 'i' (info) icon or a small 'x' icon will appear on the bottom left. Clicking on this will give you options such as "Why this ad?" or "Stop seeing this ad." Opting for the latter will prompt YouTube to ask for a reason. This is where you can highlight if the ad content is inappropriate or if it's just not relevant to you.
For those using YouTube on mobile devices, the process is just as simple. If an ad appears while you're browsing through your feed or in any other section, look for the three vertical dots (often referred to as the 'more' option) on the ad. Tapping on it will reveal the "Stop seeing this ad" option. Again, you'll be asked for feedback, allowing you to specify the reasons for your choice.
For ads that users feel are in direct violation of YouTube's advertising policies, the platform also offers a more formal complaint system. Accessible via their website, this system allows for a more detailed reporting mechanism, ensuring that grievous violations are adequately addressed.
In sum, the ability to report ads on YouTube empowers viewers, ensuring that their experience on the platform remains enjoyable and safe. By actively participating in this feedback process, the YouTube community collaborates in shaping a more user-centric digital space.
What to do if I can't report an ad?
If you're unable to report an ad directly through the usual mechanisms on YouTube, consider taking the following steps. Ensure you're using the latest version of the YouTube app or browser, as outdated versions might have glitches or missing features. Document the ad by taking a screenshot or noting down details about the advertiser and content. Use YouTube's Help Center or Support section to find guidance or other methods to report problematic ads. Reach out to YouTube's support or feedback channels to communicate the issue.
Why do I see a particular ad on YouTube?
Ads on YouTube are typically tailored to users based on several factors. YouTube's algorithm considers videos you've previously watched to serve relevant ads. Searches on YouTube and even on Google (since both are owned by Alphabet Inc.) can influence the ads you see. Information like age, gender, and location can determine the type of ads shown. Based on your activity across Google services, the company builds a profile of your interests, which influences ad selection. Interactions with Google services, such as clicking on ads or content preferences on Google Display Network, can also shape your ad experience.
If I skip an ad, does it mean I report it?
No, skipping an ad simply means you've chosen not to view it in its entirety. It does not flag the ad as inappropriate or problematic. To report an ad, you need to actively use the reporting features provided by YouTube.
Why should I report an ad?
Reporting ads is crucial for several reasons. Some ads might promote harmful behavior or misleading products. Reporting ensures the safety and well-being of the community. Ads that are inappropriate or misleading can disrupt the viewing experience. Reporting helps maintain the quality of content on YouTube. When users report ads, it provides advertisers and YouTube with valuable feedback. Advertisers can refine their content, and YouTube can enhance its ad-serving algorithms. Reporting ads that are irrelevant or repetitive helps YouTube understand your preferences, aiming to provide a more tailored viewing experience in the future.
Stay tuned!
Subscribe to our newsletter and never miss a post
You've successfully subscribed
Thank you for your interest!
Don't forget to check your mailbox