How to Turn Off Comments on YouTube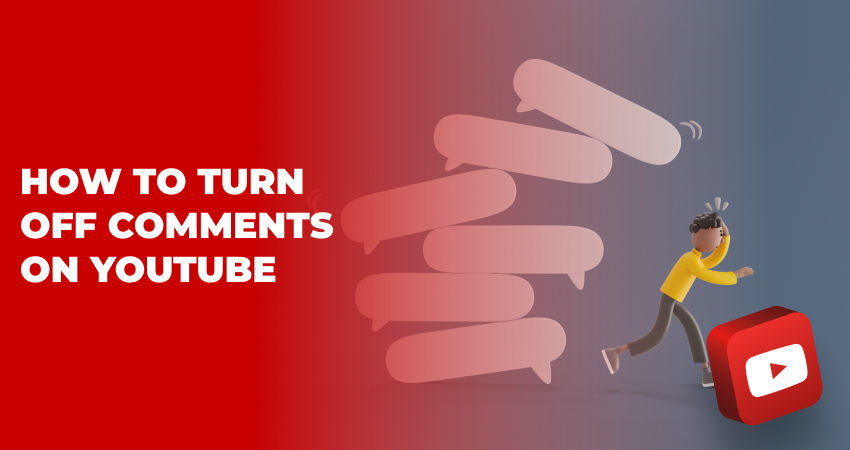 YouTube provides a robust platform for creators to engage with their audience, gather feedback, and foster a sense of community. However, there are times when, due to the nature of the content or personal preference, a creator might want to turn off the comment section. This article will guide you through the process of how to turn off comments on YouTube videos.
Table of Contents
Before diving into the steps, it's essential to understand why one might want to turn off comments. The reasons can vary from avoiding potential negative or harmful comments to ensuring that sensitive material isn't open to public discussion. For videos featuring minors, disabling comments can be an added measure to ensure their safety online.
When you're uploading a new video, YouTube provides an option to manage comments. During the upload process, under the "More Options" tab, you'll find the "Comments and Ratings" section. Here, you can select the "Disable Comments" option. By choosing this, your new video will be published without the ability for viewers to leave comments.
To turn off the comments for your videos on the channel, you first need to go to YouTube Studio. In the left sidebar, you will find "Content" which will provide a list of your videos, if you click on it.
Locate and click the video you want to manage, and under the "Details" tab, scroll down to find the "Comments and Ratings" section. From here it gets even easier. Click the toggle button next to "Allow Comments" to turn it off and don't forget to click "Save" to apply the changes.
If you decide you'd prefer to turn off comments across all videos on your channel, then you should go to "Settings" and select "Community." In this section find the "Defaults" tab and in the "Comments on Your New Videos" dropdown, select "Disable Comments."
By doing this, any new video you upload will automatically have comments turned off. However, remember this won't affect your existing videos. To disable comments on them, you'd have to do it individually or in bulk via the "Content" tab.
While comments can be a rich source of interaction, there are valid reasons to disable them. YouTube offers the flexibility to control this feature as per a creator's need. Whether you're aiming for a safer environment, or simply a quieter one, managing your comment section is an integral part of curating your channel's experience.
Can I turn the comments back?
Yes, you can turn comments back on for any video where you've previously disabled them. You simply reverse the process: navigate to the video in YouTube Studio and under the "Comments and Ratings" section, toggle the option to "Allow Comments." Make sure to save your changes.
Why can't I disable my comments on YouTube?
There are several reasons you might be experiencing issues when trying to disable comments. First of all, if YouTube identifies a video as made for kids, the platform might automatically disable comments to comply with the Children's Online Privacy Protection Act (COPPA). Once it's set, the creator cannot manually enable comments.
Also make sure that you're logged into the right account with the appropriate permissions. Only the channel owner or managers with the necessary permissions can modify settings. Sometimes, the inability to change settings might be due to temporary platform glitches. Logging out, clearing your browser cache, or trying a different browser can sometimes help.
Is blocking and turning off comments the same?
No, they aren't the same. Turning off comments disables the entire comment section for a specific video or all videos, meaning no viewer can leave a comment. Blocking, on the other hand, usually refers to blocking specific users from commenting on your videos. When you block a user, they won't know they've been blocked, but their comments will not be visible to others. It's a way to prevent disruptive or negative users from engaging without necessarily disabling the entire comment section.
Is it better to turn off comments?
The decision to turn off comments depends on the creator's goals and the nature of the content. Comments can drive engagement, provide feedback, and foster a sense of community. They can also boost the video's visibility through YouTube's algorithm. For videos that are polarizing or controversial, the comment section might become a breeding ground for negativity, hate, or even harassment. For videos featuring minors or sensitive topics, it might be safer to disable comments to protect participants and maintain a specific tone. Moderating comments to ensure they remain constructive and not harmful can be time-consuming.
Stay tuned!
Subscribe to our newsletter and never miss a post
You've successfully subscribed
Thank you for your interest!
Don't forget to check your mailbox